Chine-Israël : Création d'une zone de libre échange dans un an ?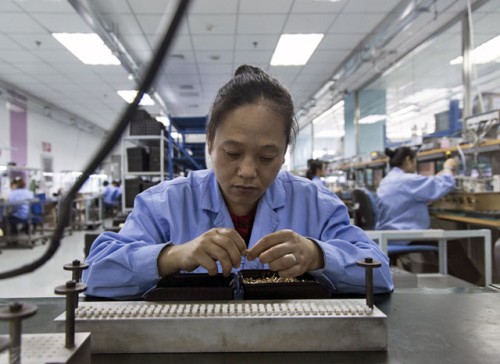 Israel Valley News 2013-07-10
Chine-Israël : Création d'une zone de libre échange dans un an ?
Dan R. Assayah
Le Ministre israélien de l'économie Naftali Benett vient de lancer l'opération qui devrait booster de manière très significative les relations commerciales et économiquee entre Israël et la Chine. Il s'agit de la création d'une zone de libre échange dans un an. Une étude de faisabilité est lançée.
Israël à déjà un accord avec les Etats-Unis et pousse à un nouvel accord avec un pays qui coopère avec Israël de manière exceptionnelle. En quelques années la Chine est devenu le pays cible des israéliens dans de nombreux domaines : sécurité, biotech, instrumentation médicale, irrigation… Pas une semaine sans que des délégations de haut niveau Chinoises ne visitent Israël.
Une zone de libre-échange est constituée de pays membres éliminant entre eux les droits de douane ainsi que les restrictions quantitatives à l'importation, mais conservant chacun leur propre politique commerciale vis-à-vis des pays tiers.
Une zone de libre-échange doit être distinguée d'une union douanière, autre forme d'accord commercial régional qui se distingue de la zone de libre-échange par la définition d'un tarif extérieur commun.
La zone de libre-échange constitue une exception à la clause de la nation la plus favorisée (ou "clause NPF"), présente dans les accords de l'OMC. On recense aujourd'hui près de 150 zones de libre-échange, dont plus de la moitié ont été créées depuis 1990.
ISRAELVALLEY PLUS. Ynet : Economy Minister Naftali Bennett met Monday with senior Chinese government officials, and the parties agreed to look into the feasibility of a free trade agreement between Israel and China.
Internal analyses conducted by the parties before the meeting revealed that such a deal would expand the bilateral trade and economic activity between the two countries. The joint feasibility check is scheduled to be completed within a year and its results will serve as the basis for future negotiations between the parties".
---