COMESA prepares for regional trade facilitation
Times of Zambia, Lusaka
COMESA prepares for regional trade facilitation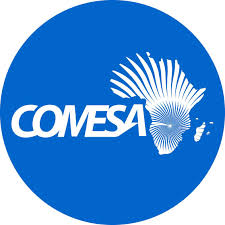 By Helen Zulu
12 August 2015
The Common Market for Eastern and Southern Africa (COMESA) has conducted training workshops for stakeholders in transit trade in preparation for the implementation of regional trade facilitation instruments.
The objective of the training is to prepare key stakeholders involved in transit trade in Zambia with knowledge and skills to implement the COMESA Virtual Trading Facilitation System (CVTFS).
The CVTFS is a trade facilitation technology that provides a single electronic platform for processing various transit trade instruments, including transit bonds, cargo tracking, overload control and insurance, among others.
COMESA secretariat public relations officer Mwangi Gakunga said the commission had in May this year conducted six training workshops for stakeholders in transit trade in preparation for the implementation of regional trade facilitation instruments.
He was speaking in a statement released in Lusaka.
Mr Gakunga said the training also covered the Regional Customs Transit Guarantee (RCTG) scheme, commonly known as the CARNET, which is a customs transit regime designed to facilitate the movement of goods under customs seals in the COMESA region and to provide the required customs security and guarantee to the transit countries.
"The training was also triggered by the signing of a Memorandum of Understanding between Zambia Revenue Authority and COMESA in May this year, for the implementation of the CVTFS," he said.
Mr Gakunga has since refuted media reports that COMESA had been holding secret workshops to promote its trade facilitation instruments.
He said the workshop addressed inherent fears among Clearing agents that the implementation of the systems, especially the RCTG (if signed by the Government of Zambia), would render them jobless.
The CVTFS and RCTG are part of a toolkit of innovative trade facilitation instruments developed by COMESA over the years in line with the Protocol on Transit Trade and Transit Facilities provided in the COMESA Treaty.
Under the Treaty, member states are obliged to implement transit and customs measures to remove trade and transport barriers in the region.
COMESA member states agreed to introduce RCTG to address the difficulties experienced by transport operators, freight forwarders and clearing agents and at the same time to offer customs administrations a secure regional system of control replacing the nationally executed practices and procedures.
Mr Gakunga said that at the same time the RCTG was designed to help protect the revenue of each State through which goods were carried.
Countries that are not implementing the scheme require transit goods transporters to take out a customs bond at least equal to the duty which would be payable on their cargo.
Among those trained were customs officers, ICT experts and border officials of ZRA.
Others were 24 transport company operators, and 35 clearing agents drawn from Zambia's border posts and from within Lusaka.
---