Commission publishes report following latest negotiating round with Mercosur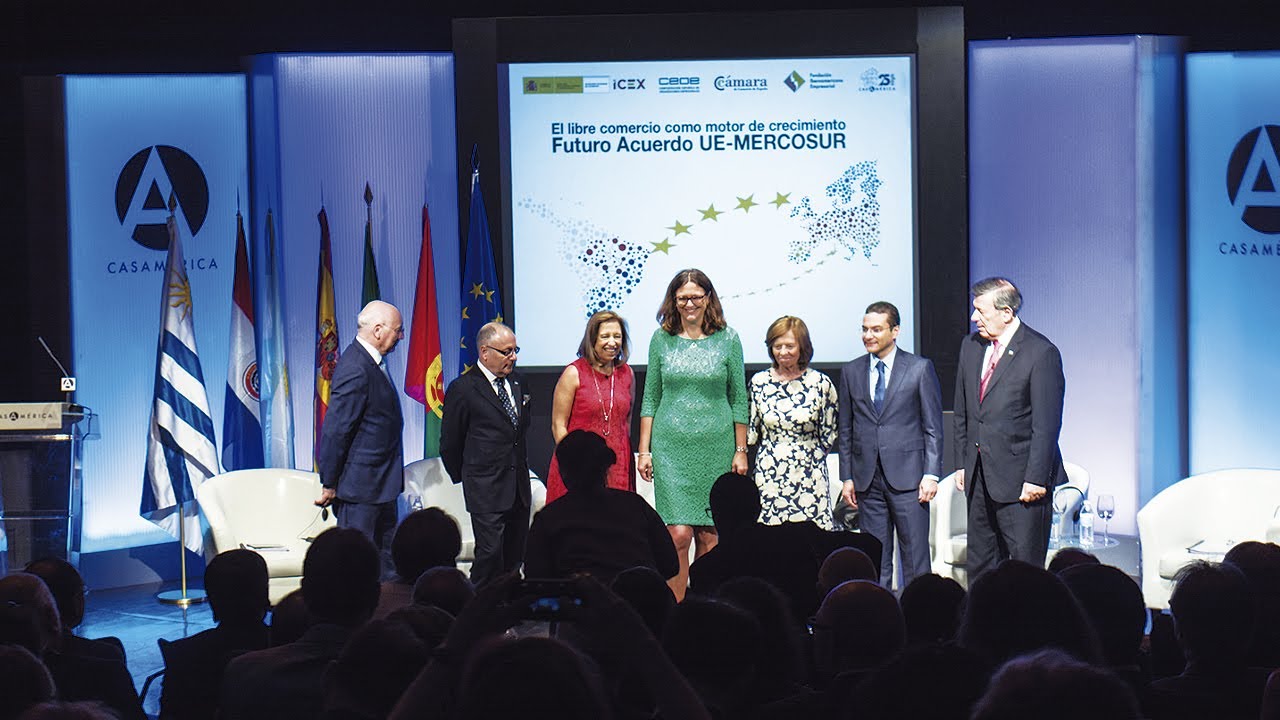 European Commission | 27 November 2017
Commission publishes report following latest negotiating round with Mercosur
As part of its commitment to a more transparent trade policy, the Commission today published a report summarising the progress made during the latest negotiating round for the trade part of the Association Agreement between the European Union and Mercosur. This is the thirtieth round of negotiations since their launch 1999 and the fifth since the resumption of formal talks in October last year. Argentina, Brazil, Paraguay and Uruguay are parties to this negotiation on the Mercosur side.
The round report includes details on all areas of the negotiations, including trade in goods, technical barriers to trade, services, intellectual property (including geographical indications), government procurement, SPS and trade and sustainable development.
The EU remains committed to reaching a comprehensive, balanced and ambitious trade agreement.
Both sides agreed to hold the next round in Brussels, with talks beginning on 29 November and finishing 8 December.
Report of thirtieth round (pdf)
---