Conclusion of Japan-EU EPA put off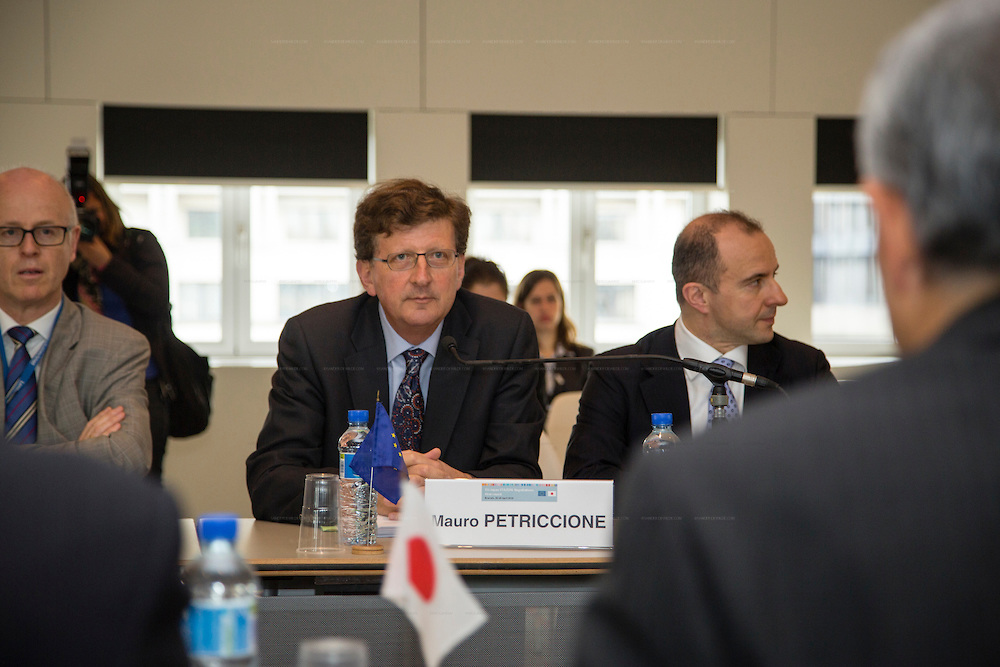 The Japan News (Yomiuri Shimbun) | 17 Dec 2016
Conclusion of Japan-EU EPA put off
Mauro Petriccione, the European Union's chief negotiator in Japan-EU free trade negotiations at the European Commission, indicated Saturday that the EU will abandon the goal of reaching a general agreement on the proposed economic partnership agreement (EPA) for free trade with Japan by the end of this year.
Japan and the EU had sought to reach an agreement by year-end, but they are facing difficulties in the negotiations regarding tariffs on farm products, processed foods and automobiles.
"These negotiations are very close to conclusion. We will need to continue working in the next few weeks," Petriccione said at a press conference in Tokyo. The negotiations are expected to resume as early as January next year.
Japan and the EU held talks between their chief working-level negotiators last week. Petriccione will leave Japan on Sunday to give a report to EU Trade Commissioner Cecilia Malmstrom, European Commission Vice President Jyrki Katainen and other executives.
As U.S. President-elect Donald Trump expressed an intention to withdraw from the Trans-Pacific Partnership (TPP) free trade agreement, concluding the EPA with the EU is becoming more important than ever for Japan. Japan thinks the EPA would help drive Trump back to the TPP, and if Japan and the EU reach a high level of trade liberalization, it would also work to restrain China's moves to lead low-level trade liberalization in Asia.
Some analysts anticipate that EU-Japan negotiations will temporarily stagnate because major EU countries face important elections next year. Petriccione also stressed that the EU must achieve high economic value with the EPA, saying, "Trade agreements in Europe are nowadays subject to increased scrutiny both from our legislators and from civil society."
---