Consultations ending on restart for Thai-EU trade talks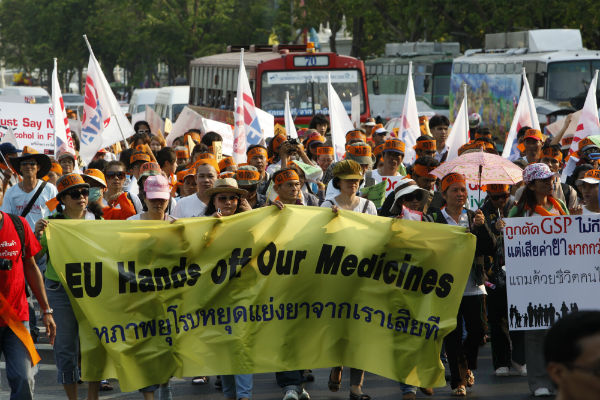 The Nation Thailand | 11 November 2019
Consultations ending on restart for Thai-EU trade talks
The Commerce Ministry is preparing to wrap up consultations with relevant agencies and organisations across the country on a proposal to resume free-trade talks with the European Union.
Auramon Supthaweethum, director-general of the Department of Trade Negotiations, said a summary of opinions would be submitted to a committee on international economic policy chaired by deputy Prime Minister Somkid Jatusripitak.
Auramon said many parties support the resumption of trade talks, but concerns were expressed over the possible influx into Thailand of products such as wine and liquor on a zero-per-cent tariff
if a trade pact were ultimately to be signed.
Some parties were worried that access to cheaper wine and liquor would have an adverse impact on public health.
She said Thailand would meanwhile hold further free-trade talks with Turkey next month.
The European Free Trade Association (EFTA), which represents Iceland, Liechtenstein, Norway and Switzerland, has yet to be consulted as to whether it wishes to resume talks with Thailand.
Those negotiations have been stalled for more than 13 years since the initial two rounds held in 2005-2006.
Seven European states established the EFTA in 1960 to promote free trade and economic integration, but Britain, Austria, Denmark and Portugal subsequently opted to join the parallel but competing European Union.
Lichtenstein, previously represented by Switzerland, became a fourth member of the EFTA in 1991.
---