Curtailing ties to have repercussions on the EU too, FTI warns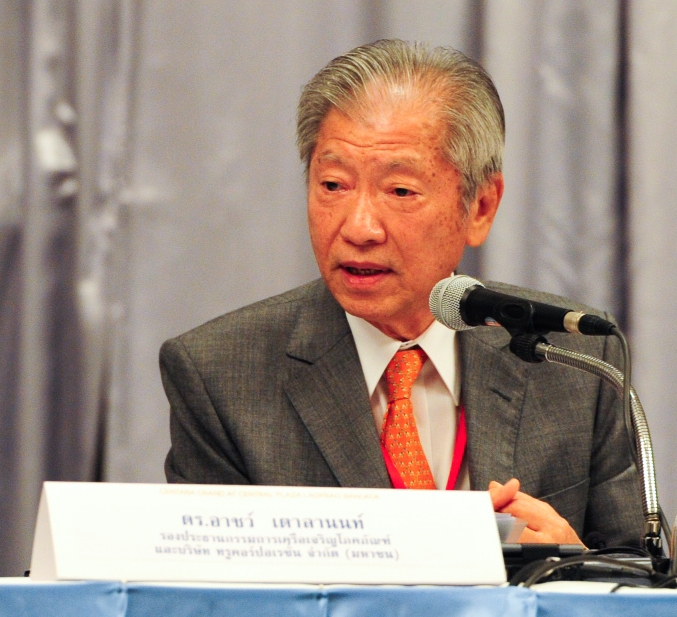 The Nation | June 25, 2014
AFTER COUP
Curtailing ties to have repercussions on the EU too, FTI warns
Erich Parpart,
Petchanet Pratruangkrai
Thai industries yesterday warned the European Union that its decision to curtail diplomatic ties with Thailand after the military coup could result in mutual repercussions.
Supant Mongkolsuthree, chairman of the Federation of Thai Industries (FTI), said the benefits from free-trade agreements normally were bilateral, and if the EU continued with this measure, it too would lose out on benefits.
"Parties in an agreement receive the same benefits, and the slowdown in the FTA process will only make both sides lose," he said.
However, he said that though the EU has refused to sign a partnership deal, which includes an FTA, the private sectors on both sides could continue trading.
"Without the FTA deal, it is up to the private sector to create the confidence necessary for transactions between trading partners," he said.
On Monday, the EU decided to suspend mutual official visits after the military's power seizure in May, and said the exemptions would continue until Thailand has a democratically elected government in place.
Supant said the FTI and the Board of Trade would not provide any advice and would allow the junta to handle the situation on its own.
Meanwhile, Somkid Jatusripitak, economic adviser for the military's ruling National Council for Peace and Order (NCPO), said Thailand had to show its commitment by making other countries understand that the junta was working on tackling problems in Thai society. He added that eventually foreign confidence would return.
"This is a good time to take care of the problems in society, and if we can show them that we are sincere about fixing the problems, then confidence will return. The EU's reactions are normal on the international level and we should use this as a lesson for private and public sectors to work together to restore confidence," he said.
Krirk-Krai Jirapaet, chairman of the Thai Institute of Directors Association, said the EU had not really cancelled any trade relations with Thailand, adding that it was simply a move against the power seizure and that they would reconsider their stance once there is an election.
"The EU is not cutting ties with Thailand. It is just showing that it is unhappy about this political development. I am not surprised or concerned, because the trade relations still exist," he said.
Krirk-Krai said that since the EU did not boycott bilateral trade or change any tax regulations concerning goods to and from Thailand — something it cannot do anyway because of the Word Trade Organisation's rules — its recent action should not have an effect on Thailand's exports.
However, he is worried about the FTA talks being suspended, adding Thailand might stand to lose competitiveness, as the EU was negotiating FTA deals with other countries in the region.
Ajva Taulananda, vice chairman of Charoen Pokphand Group, said the EU's decisions would have no effect on the export sector for as long as the public and private sectors provide explanations to their trade partners about what is happening. However, Thai exporters are worried about European consumer sentiment.
Poj Aramwattananont, president to the Thai Frozen Foods Association, said exports should not suffer, as the EU's decisions were only related to Thailand's political situation. To boost buyers' confidence, food associations in Thailand plan to lead a mission to the EU and meet their trading partners. Chanintr Chalisarapong, Thai Tuna Industry Association president, said tuna shipments to the EU had not changed for several years. To ensure export growth, Thai firms are trying to promote trade in various markets, relying less on a single large market like the EU or the US.
---