Date set for talks on Asia-Pacific free trade zone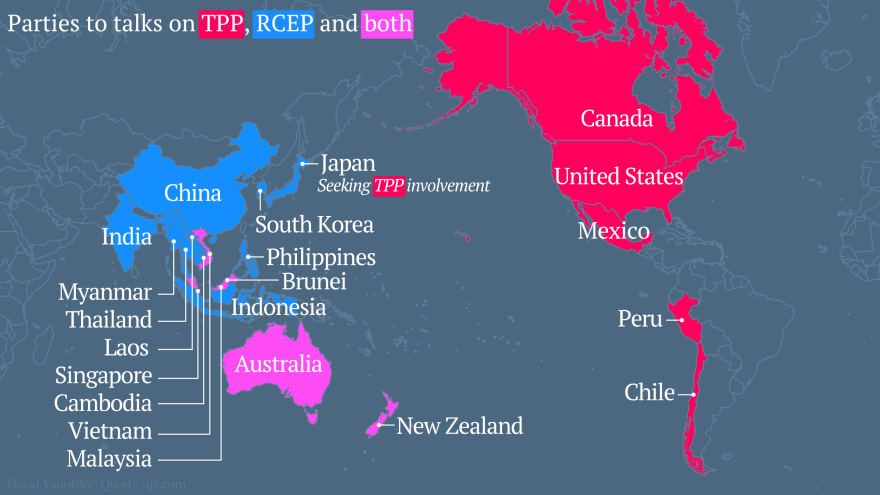 Deutsche Welle | 25.4.2013
Date set for talks on Asia-Pacific free trade zone
China and 15 other Asia-Pacific nations have agreed to launch a first round of talks next month aimed at creating one of the world's largest trading blocs. China is trying to outpace a similar effort by the US.
Talks on a China-led free trade initiative called the Regional Comprehensive Economic Partnership would begin May 9 in Brunei, a senior southeast Asian trade official told AP news agency on Thursday.
The unnamed official said that 16 nations would participate in the first round of talks. It was scheduled to last five days and would include the global economic heavyweights China, Japan, South Korea, Australia and India - alongside 11 other countries of the Asia-Pacific region.
The initiative would rival the United States-led plan to create the Trans-Pacific Partnership (TTP), which seeks to free up trading across the Pacific, but excludes China. As TTP gathers pace, China is pushing for progress on its own free trade initiative.
In March, a spokesman of China's Ministry of Commerce, Shen Danyang, had, however, told a news conference that Beijing was seeking global rather than regional free trade.
"We think that any regional or bilateral free trade agreement should be only a complement to the multi-lateral trade system, not a replacement for it," he said.
A free trade bloc in the Asia-Pacific region would cover about 3.3 billion people and account for a third of the global economy.
---