Don't sign CFTA, Labour; ex-NACCIMMA boss, others beg Buhari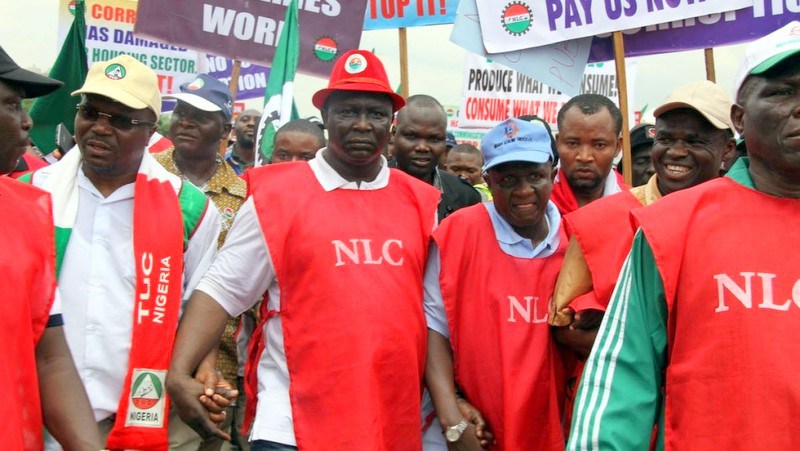 Vanguard | 12 March 2018
Don't sign CFTA, Labour; ex-NACCIMMA boss, others beg Buhari
By Victor Ahiuma-Young & Babatunde Jimoh
ORGANISED Labour, weekend, pleaded with President Muhammadu Buhari not to sign the African Continental Free Trade Agreement CFTA, slated for signing on March 21 in Kigali, Rwanda , warning that it would destroy the nation's economy.
Speaking through the Nigeria Labour Congress, NLC, Labour expressed surprise that at a time nations, including the United States of America, USA, were resorting to protectionism in defence of their local businesses and protection of jobs, "agents of neo-colonialism and imperialism had the audacity to want to fling open Nigeria's doors, windows and roof tops.
In a statement by NLC President, Ayuba Wabba, Labour said: "There is a renewed, extremely dangerous and radioactive neo-liberal policy initiative being driven by the Ministry of Trade and Investment , that seeks to open our seaports, airports and other businesses to unbridled foreign interference, never before witnessed in the history of the country. This policy initiative, for instance, will make it possible for a foreign airline to directly do local scheduled flights without employing Nigerians. Owing to the sensitivity of this policy or its possible fall-outs on our economy, those driving it were directed to consult the Nigerian local business community and organised labour.
"However, we at the organised labour were not consulted. Information reaching us suggests that the relevant business community has not been consulted. The drivers of this policy initiative, without consulting the relevant stake holders for possible impact assessment, have perfected a document which President Muhammadu Buhari will sign at Kigali on March 21, 2018. We at the NLC are shocked by the sheer impunity or blatant lack of consultation in the process that has led to this."
Corroborating NLC, an international trade expert and former Director General of Nigeria Association of Chambers of Commerce Industries Mines and Agriculture, NACCIMMA, Dr John Isemede, said Nigeria would not gain from the agreement if signed.
Isemede said: "There is a need to review trade agreements and policies at this time because most of the developed countries we see today grew by closing down their borders for a while.
" Similarly, a leading Consultant and trainer in small business development, Mr. Henry Agbebire, said: "Although the the focus of the CFTA agreement is to increase Africa's industrial and trade capacity, however, nearly 85% of the goods traded in Africa come from outside the continent as against the 15% produced locally, which has led to an annual food import bill of over $35 billion."
---