Drugs row threatens health sector budget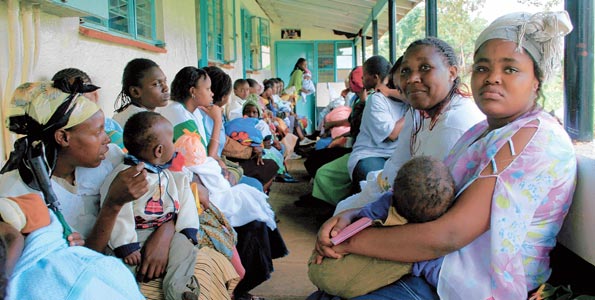 Daily Nation | 5 October 2015
Drugs row threatens health sector budget
By Aggrey MUTAMBO
Kenya may be forced to increase its future annual health budget, if global drug companies have their way in the simmering patents row surrounding the manufacture of medicines.
They have pushed India, Kenya's biggest source of generic drugs, to put pressure on its trading partners to demand a change in its patent laws and protect their businesses.
Ahead of a meeting between Indian Prime Minister Narendra Modi and German Chancellor Angela Merkel this week, European manufacturers had already protested India's patents policy, arguing that it doesn't protect sensitive technology.
That demand had been part of negotiations for a Free Trade Area between Europe and India, which collapsed two years ago after disagreements on pharmaceutical patent policies.
On Sunday, the Times of India quoted Indian Secretary of the Department of Industrial Policy and Promotion (DIPP) Amitabh Kant as assuring a new patents regime would be in place by December.
"India, in the next two months, will be coming out with a completely new and one of the finest IPR policies in the world," Mr Kant is quoted by the Times of India, as saying.
The United States and the European Union have been demanding an overhaul of India's regime on patents to phase out compulsory licensing and to allow data exclusivity to drug companies.
But medical charities such as Doctors Without Borders (MSF) have challenged this push by the firms, arguing it could jeopardise subsidy medical treatment programmes such those for TB, HIV and malaria in Kenya.
Kenya relies on the Global Fund to support its subsidised medical programmes. For example, it recently obtained Sh33 billion from the fund to supplement current budgetary allocation of Sh2.6 billion to deal with new infections.
MSF estimates that the production of generic drugs has helped lower the cost of HIV medicines by up to 99 per cent. This enables more than 14 million people to access management of the virus. In Kenya, 1.2 million people are on ARVs.
---