EFTA concludes free trade agreement with Ecuador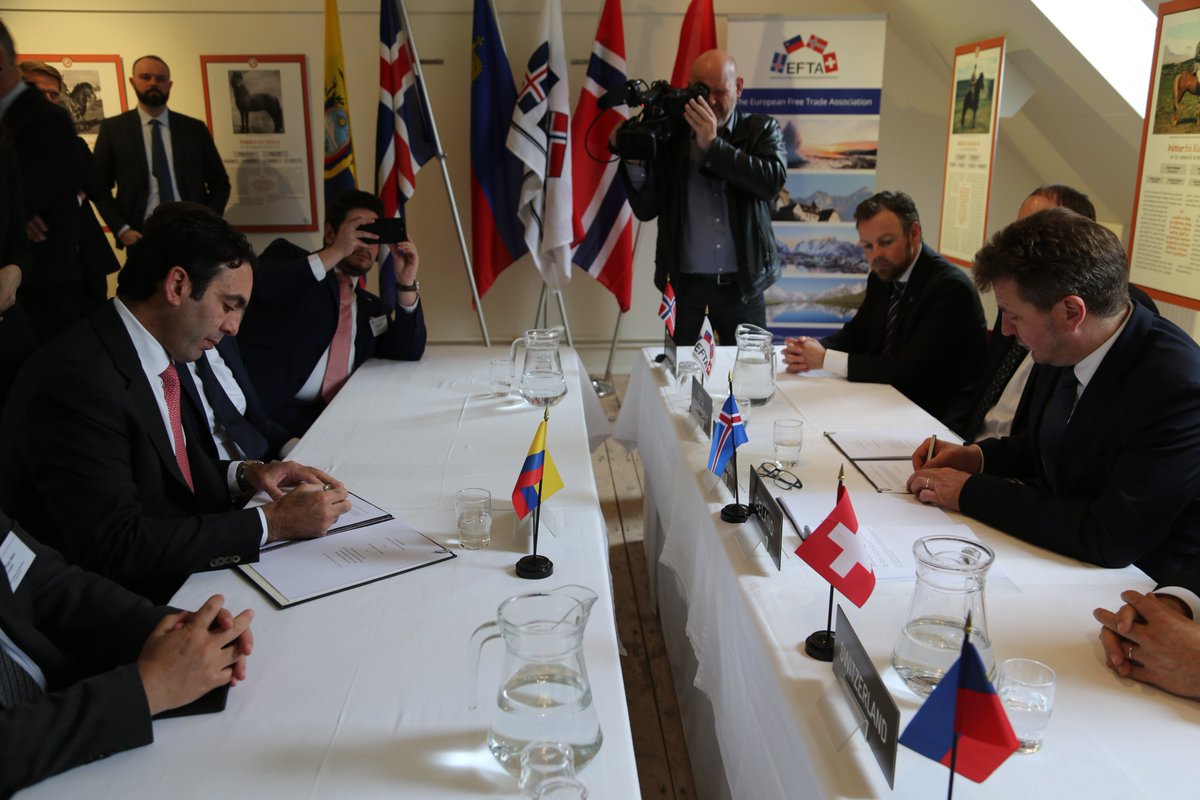 Finance Liechtenstein | 25 June 2018
EFTA concludes free trade agreement with Ecuador
The EFTA states would like to abolish all industrial tariffs in trade with Ecuador, facilitate trade in services, and secure investments. These are all provided for in the free trade agreement, which has now been signed in Iceland.
The European Free Trade Association (EFTA), which consists of Liechtenstein, Switzerland, Norway and Iceland, has now concluded a free trade agreement with Ecuador that will facilitate trade. The free trade agreement was signed on Monday during the EFTA Ministerial Meeting in Iceland by Ecuador's foreign trade minister Pablo Campana Sáenz on the one side and Liechtenstein's Minister of Foreign Affairs, Education and Culture Aurelia Frick and her colleagues from the three other EFTA countries on the other side.
According to a statement from Switzerland's Federal Department of Economic Affairs, Education and Research, the agreement will see industrial tariffs completely abolished immediately or after transitional periods. It will also open up the market for certain agricultural products and facilitate trade in services. Provisions on the protection of investments and intellectual property, the removal of non-tariff trade barriers, and public procurement are also included.
EFTA has already concluded free trade agreements with a number of South American countries, namely Chile, Colombia, Panama and Peru. It is also now negotiating a free trade agreement with the Mercosur states (Argentina, Brazil, Paraguay and Uruguay).
---