EU-Africa relations in a post-COVID world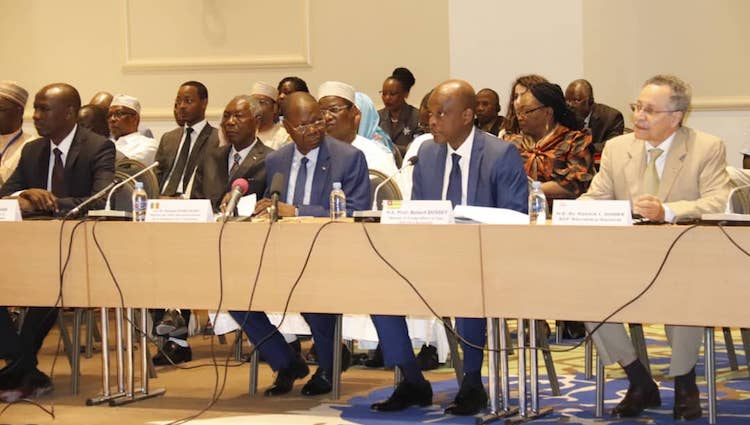 Euractiv | 12 June 2020
The Brief – EU-Africa relations in a post-COVID world
By Benjamin Fox
One of the last acts of the European Commission before the coronavirus pandemic hit was to publish its strategy paper on future EU-Africa relations. Such geopolitical considerations seem like a distant memory, but they are coming back to the fore.
On Friday (12 June), negotiators from the Commission and the African, Caribbean and Pacific (ACP) community confirmed that talks on a trade and political cooperation deal to replace the twenty-year-old Cotonou Agreement were close to completion.
"We are getting closer and closer to the finishing line," said Jutta Urpilainen, the EU International Partnerships Commissioner.
Two years in the making, the talks have not been easy. To many, the ACP as an institution is an unwieldy and ineffectual relic of the past, and the African Union's chief negotiator on post-Cotonou, Carlos Lopes, is one of the leading advocates of a continent-to-continent trade and political pact.
There are still plenty of sticking points. European capitals are still divided over whether to offer more generous or tougher conditions on migration, legal migration pathways, and re-admission for failed asylum seekers and economic migrants.
However, there tends to be common ground about the need to increase EU-Africa and intra-African trade, and European investment.
For the moment, the number of COVID-19 cases in Africa remains low, particularly compared to Europe. Most African leaders adopted strict lockdown measures very early on, and most of them are still in place.
Like in Europe, the continent's lockdown measures will come at a heavy economic cost that, unlike Europe, most African treasuries are ill-equipped to cope with.
China has used the COVID-19 pandemic to shore up its diplomatic position in Africa, sending supplies of medical and technological equipment. The US, meanwhile, has become even more isolationist. The Trump administration is offering a trade pact to Kenya but wants to scrap its existing tariff-trade arrangement for exports from most other African countries.
This leaves plenty of room and opportunity for Europe to firm up a strategic partnership of equals with Africa.
The collapse in oil prices offers Europe an opportunity to help shift African economies toward renewable energy.
Meanwhile, the slump in copper and other commodity prices, much of which is exported to fuel Chinese manufacturing, will push many African governments to re-examine their economic models.
There is also, as Andrew Lebovich at the European Council on Foreign Relations, points out, growing interest in European countries in relocalising the production of goods, itself a chance to support the sort of industrial production in Africa that the continent's more ambitious leaders badly want to pursue.
In the pre-COVID days, Commission officials talked about the EU-African Union (AU) summit in October as being the time to formally agree a new 'Comprehensive strategy with Africa'. Large chunks of the pre-COVID blueprint may now be obsolete, but this partnership could and should become reality.
---