EU-Egypt trade agreement: exports' liberalization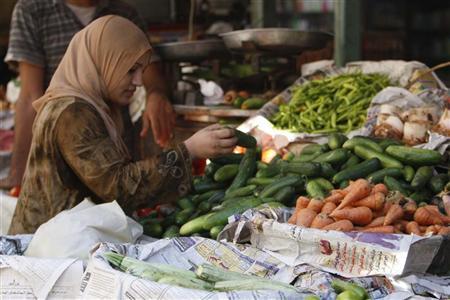 Greenmed | 21 October 2009
EU-Egypt trade agreement : exports' liberalization
Agricultural trade between EU and Egypt has been further liberalized: the EU's Council of Ministers of Transport approved on 9 October the Association Agreement.
Under the agreement, tariff protection is removed for all fruits and vegetables, except for garlic and strawberries for which quotas of 4,000 and 10,000 tons respectively have been established.
Thus for potatoes and onions for instance — for which Egypt's productive and export potential is very high — quotas that used to be respectively of 250,000 tonnes and 15,000 tonnes are now removed.
All other fruits and vegetables are exempt from customs duties, except for some fruits and vegetables whose trade is considered "delicate": these are tomato, garlic, cucumber, zucchini, artichoke, table grape and strawberry. For these products some limitations are maintained regarding in particular the export calendar.
For tomato, for instance, a reduction is established by 100% in customs duty for all exports that enter the EU between 1 November and 30 June: in this period Egypt will have to respect only the minimum entry price. The same for cucumber, zucchini, artichoke and table grape.
The agreement has caused concern in Spain: for the fresh produce export association FEPEX (that has published the news) it is disadvantageous for the national industry, because again very wide concessions are made in fruits and vegetables to Mediterranean countries that have similar production situations, thus favouring fierce competition.
This new agreement revises the Euro-Mediterranean Agreement establishing an Association between the European Communities and Egypt, in force since 2004, which provided for a gradual and mutual liberalization of agricultural and fishery products trade. Also that with other Mediterranean Countries are being currently reconsidered, among which that with Morocco.
The date on which the agreement with Egypt will be signed and will come into force have not been decided yet.
EU imports of fruits and vegetables from Egypt have grown strongly in the last decade, from 247,512 tons in 1998 to 481,439 tonnes in 2008. Egypt is the third largest vegetable supplier of the EU, after Morocco and Israel.
---