EU FTA talks to resume next week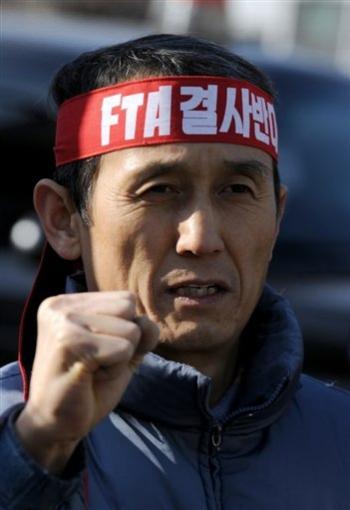 Yonhap | January 17, 2009
EU FTA talks to resume next week
Trade ministers from Korea and the European Union will meet in Seoul next week to iron out divisive issues related to a free trade deal, officials said yesterday.
Since signing a free trade agreement with the United States in 2007, Korea has held seven rounds of negotiations with the EU in a bid to gain greater footing in the 27-nation economic bloc, Korea's second-largest trading partner after China.
According to officials, Korean Trade Minister Kim Jong-hoon will meet with his EU counterpart Catherine Ashton for two days beginning Monday to resolve contentious issues such as auto trade and rules of origin. A date for the eighth round of talks has not yet been set, but the trade ministry said earlier that both sides would be able to strike a deal within the first quarter of the year.
The negotiations have made little headway as both sides have been reluctant to accept the other's demands on tariff reductions, rules of origin, auto trade and auto-related technical standards.
But at last month's meeting between chief negotiators from both sides, the two countries made significant progress, according to the officials. Bilateral trade came to $93.07 billion in 2007, and some unofficial studies suggest an FTA would boost that figure by as much as 40 percent in the long run. The EU is also the largest foreign investor in Korea, with outstanding investment reaching $43.40 billion at the end of 2007.
Korea is seeking to sign FTAs with as many countries as possible in an effort to strengthen its export-oriented economy.
Currently, Korea has FTAs with Chile, Singapore and the European Free Trade Association.
---