EU highest court: Israeli goods produced in the West Bank not free from custom duties
European Jewish Press | 25/Feb/2010
EU highest court: Israeli goods produced in the West Bank not free from custom duties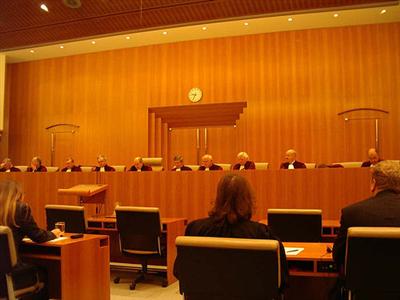 BRUSSELS (EJP)—The European Union's highest court in matters of EU law ruled that Israeli goods produced in the Palestinian territories don't deserve a customs break.
An EU-Israel trade agreement allows Israeli industrial products to be imported to Europe free of customs duties.
The EU Court of Justice's decision comes after German drinks manufacturer Brita applied to import soda water makers and drink syrups made by Israeli firm Soda Club, based in the West Bank settlement of Mishor Adumin, under the customs break.
Israeli customs authorities had put forward documents saying that the goods were made in Israel and fell under the customs rules of the EU-Israel Association Agreement.
German customs officials ended up refusing the privilege.
According to the court's ruling only goods made within Israel's pre-1967 borders qualify.
"Products originating in the West Bank do not fall within the territorial scope of the EU-Israel agreement and do not therefore qualify for preferential treatment under that agreement," the European Court of Justice said in a statement.
According to the European media, the ruling sets an EU-wide precedent for Israeli imports to the union, worth 8.8 billion euros last year.
The European Commission says that exports from settlements currently account for just 0.87 percent of the trade volume and are in many cases labelled as such and that they pay full EU customs duties.
---