EU in Latin America trade push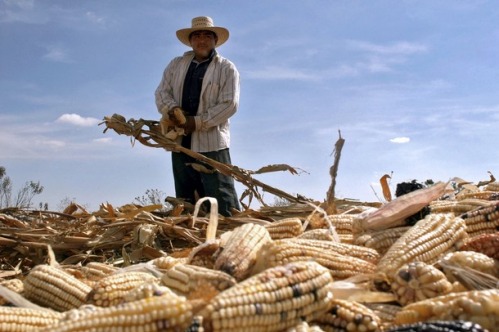 EurActiv | 18 March 2016
EU in Latin America trade push
By Iana Dreyer
The EU is in a drive to deepen trade ties with Latin America. It is eager to do business with Cuba, and on the cusp of relaunching negotiations with Mercosur. We will soon start learning what some of the commercial stakes are, in key talks to be launched with Mexico and Chile, writes Ilana Dreyer for EurActiv partner Borderlex.eu.
EU-Cuba and Mercosur moves
On 11 March, the EU and Cuba finalised negotiations towards a Political Cooperation and Dialogue Agreement, ending more than a decade of political ostracism for the Caribbean state.
Negotiations long believed dead between the European bloc and Mercosur are about to be revived, the planned launch of a modernisation process for a fifteen year old agreement with Mexico is generally considered a matter of months, if not weeks away, and a similar move is in the pipeline with Chile.
The EU-Cuba agreement is "historic", Federica Mogherini, the EU's foreign policy chief, said. The deal "opens a legal framework for our economic cooperation, policy dialogues, but also much more than that. It opens up perspectives for major engagements for all". The EU has also taken the opportunity to call on the US to end its trade embargo on Cuba, which has extra-territorial reach, and thus harms EU businesses. "I also publicly raised the issue [when in Havana on 11 March]. The embargo policy of the US is outdated," Mogherini said.
The EU's High Representative was in Argentina a few days before her trip to Cuba, and made it official in Buenos Aires that a deal with the South Americans was on its way, with an exchange of tariff offers expected for April this year.
"What I see in Mercosur today is a very strong commitment to exchange offers and start negotiations for real. And I think this is a political opportunity that we cannot miss," Mogherini said. There is also a "clear recognition that the exchange of offers is a starting point for negotiations, a basis for potential improvements", she said, adding that the EU needs to "start negotiations immediately before the window closes".
Chile, Mexico
Federica Mogherini set out the EU's expectations with the coming trade negotiations with Chile and Mexico. The coming upgrade should end up with deals that are "comparable to CETA with Canada and TTIP with United States", she said.
Chile's Ambassador to the European Union, Carlos Appelgren, said that the results of the country's 2003 FTA with the EU "have been extraordinarily successful. Bilateral trade has increased by a rate of 9% per year, growing from $7 billion in 2002 to more than $21 billion in 2014", Appelgren stressed.
The Chilean envoy noted that since 2013, the European Union had posted a trade surplus with Chile. EU foreign direct investment is dominant in Chile, accounting for 34 percent of FDI stocks in the Andean country, and is focused on mining, services and infrastructure.
For the coming negotiations, the ambassador cited "liberalisation of remaining tariff barriers, covering 2 percent [of tariff lines]", public procurement, sustainable development, the gender dimension of trade, and services as Santiago's priorities. He said there are plans for a "robust agreement on investment to overcome the fifteen BITs" Chile has signed with individual EU member states. Santiago also aims to simplify rules of origin, tackle non-tariff barriers to trade, trade defence and competition.
Mexican Ambassador to the EU, Cesar Guera, said that the modernisation of the commercial pillar of the EU-Mexico Association Agreement of 200/2001 would include, "among other topics: liberalisation of agriculture goods, reform of rules of origin, with special focus on cumulation with common [FTA] partners, and seek to increase transparency and cooperation in sanitary and phytosanitary [issues]".
In services, the goal would be to lock in recent Mexican reforms in telecommunications, finance and energy. Guera also said the deal should aim to protect investments "to the highest standards, taking into account the new focus of the EU on the topic", in reference to the European Union's investment court proposal to replace investment arbitration to settle disputes between investors and host states.
"Mexico hopes to start shortly with the broad and ambitious modernisation of the agreement with the EU. Both sides are highly prepared to take that important step."
Mexico and Chile are parties to the Trans-Pacific Partnership (TPP), the Asia-Pacific trade agreement clinched in 2015 under US aegis. Mexico, a member of NAFTA, is also seeking to upgrade its relationship with the EU after TTIP and the recently concluded CETA, agreements which could harm Mexico if no complementary measures are taken.
The EU concluded FTAs with Peru and Colombia in 2012/2013, and is finalising the inclusion of Ecuador into the Peru/Colombia deal.
---