EU, Japan to sign free trade deal by summer: EU official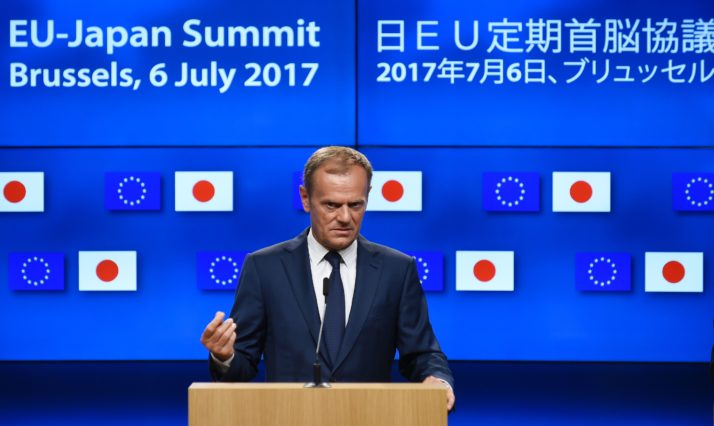 Japan Today | 28 February 2018
EU, Japan to sign free trade deal by summer: EU official
(Kyodo) Leaders of the European Union and Japan will meet to sign a free trade deal by summer if everything goes smoothly, EU Trade Commissioner Cecilia Malmstrom said Tuesday.
Malmstrom offered the prospect during a news conference in Bulgaria, adding that work toward ratifying the accord will begin in autumn.
Japan and the European Union finalized negotiations on the agreement in December to create one of the world's biggest economic blocs. Both sides want it to take effect at an early date in 2019.
Japan will eliminate tariffs on 94 percent of all imports from the European Union, including 82 percent of farm and fishery products. The reduction will likely result in lower prices of European cheese, pork and wine in the Japanese market, although domestic farmers are wary of an influx of competitive products.
In return, the European Union will abolish tariffs on 99 percent of imports from Japan. It will eliminate tariffs on Japanese autos in the eighth year and on TVs in the sixth year after the pact is implemented, and abolish taxes on Japanese sake and green tea.
In reaching the deal, they have decided not to include a scheme to settle investment disputes and will continue negotiations over the issue. Malmstrom did not discuss the issue on Tuesday.
---