EU, six African countries sign EPA
All the versions of this article: [English] [français]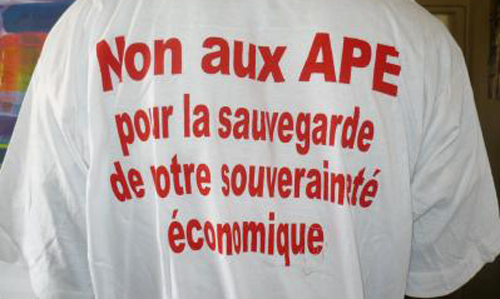 Daily Trust | 13 June 2016
EU, six African countries sign EPA
By Abdullateef Salau
The European Union and six countries of the Southern African Development Community (SADC) yesterday signed an Economic Partnership Agreement (EPA).
A statement by the European Commission in Abuja said the signing of the agreement took place in Kasane, Botswana. The agreement was signed by Commissioner for Trade, Cecilia Malmström on behalf of the EU and the representatives of "SADC-EPA group" which comprises of Botswana, Lesotho, Mozambique, Namibia, South Africa and Swaziland.
The EPA is a free trade deal covering trade in goods and development cooperation. While a number of West African nations have endorsed the deal, a few including Nigeria have raised issues regarding the implications of the deal.
The Nigerian government had said it would not sign the agreement between the European Union and the ECOWAS until the country ends its ongoing consultations.
"Furthermore, the agreement signed today increases the flexibility of Southern African producers to put together products from components from various countries, without the risk of losing their free access to the EU market. It also provides for a number of protective measures, for instance for nascent, fragile industries or for food security reasons."
The Southern African markets will open gradually and partially to EU exports, in an asymmetric way, the communiqué stated.
---