EU-US free trade pact cause of concern for Indian pharma firms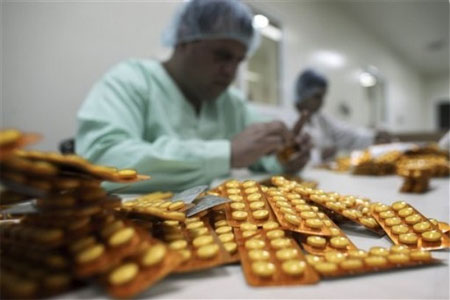 Financial Chronicle | Dec 10 2013
EU-US free trade pact cause of concern for Indian pharma firms
By Ritwik Mukherjee, Kolkata
The proposed Transatlantic Trade and Investment Partnership (TTIP) which is the official name of a possible future Free Trade Agreement between the US and the EU, may have some negative impact on select Indian industry, including pharma. There are apprehensions that TTIP would prevent Indian pharma companies to come to market with the same products, that they used to come over the last 14 years or so. They would need to pass through several rounds of additional tests. As a result, prices will move up significantly.
Even after the second round of negotiations on the proposed EU-US trade agreement was cancelled after the US administration's shutdown, debates and deliberations on likely impact of this treaty on India continues. TTIP is a mega free trade initiative that can potentially trigger significant changes in trade and economic relations between not only the world's two major economic powers that will be parties to it but could also affect the economic fortunes of third countries.
India therefore is working on to devise an all round strategy to effectively meet the challenges arising from the emerging 'plurilateral initiatives'.
"Elimination of tariffs could create trade diversion particularly in tariff sheltered sectors like agriculture, textiles and footwear. Footwear made in certain southern European countries could for example, become more competitive in the US, in turn affecting our exports. Likewise, garments made in Romania or Portugal could edge out some of our products in the US market. In all, 17 per cent of our exports go to EU market and 12 per cent to the US. Considering the huge importance of these markets in our export profile, it will be important to examine in detail potential impact sectorally," a senior economist working in one of the Big4 firms, said, requesting anonymity.
He felt that it will be important for India to work with other like-minded countries to evolve more balanced outcomes as an option that allows sufficient policy space for developing and emerging economies. The Regional Comprehensive Economic Partnership (RCEP) negotiations, which includes sixteen countries in all (ASEAN plus its six development partners - Australia, China, India, Japan, Korea and New Zealand) with a significant share in world trade, could be a platform to developing such fair and equitable rules. This avenue needs to be fully explored.
Deep N Mukherjee, director, India Ratings & Research, an arm of Fitch Group, on his parts, said that the impact of TTIP may not be felt on sectors other than pharma. "That again one has to keep in mind that India mostly exports low-cost generic drugs to the US and Europe. The impacts are likely to be felt in high-tech IPR-oriented products," he said.
More than tariff elimination, however, it will be elimination of non-tariff barriers that can alter fortunes, particularly in heavily regulated sectors like food products, chemicals, pharmaceuticals, automobiles and parts etc, economists felt, adding that it could be good or bad depending on how India utilises the efficiency gains in the process.
---