EU-Vietnam trade deal prompts concern in Thailand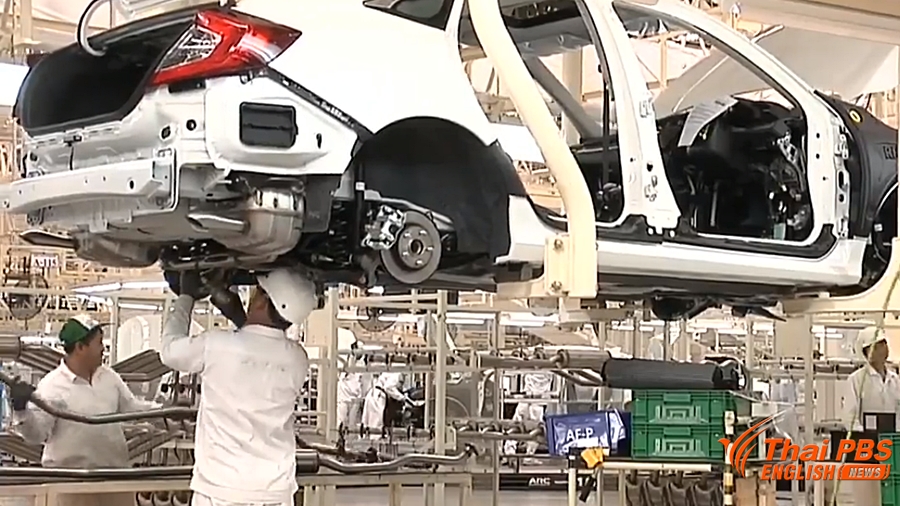 ASEAN Today - 12 July 2019
EU-Vietnam trade deal prompts concern in Thailand
By Skylar Lindsay
On June 30 in Hanoi, Vietnamese and EU officials signed a new free trade deal that could shift the balance of manufacturing in the region. The EU-Vietnam Free Trade Agreement and the EU-Vietnam Investment Protection Agreement will reduce tariffs and facilitate trade between the two parties.
Vietnam will cut tariffs on 65% of imports from the EU later this year, with the tax reduction expanding over the next 10 years to cover 99% of EU products. The EU will do the same for 71% of imports from Vietnam, covering nearly all Vietnamese products within seven years.
But Thailand stands to lose out. The deal could impact Thailand's car, computer, and circuits exports as manufacturers move to Vietnam to capitalise on free trade with the bloc. The garment sector, rice producers, and seafood processors could also see losses as the new deal makes Vietnamese products more competitive.
At present, Vietnam primarily exports electronics, clothing, footwear, rice, coffee, and seafood to the EU and wages are already lower than in Thailand.
"This FTA is the most ambitious and comprehensive that the EU has made with a developing country," said Pimchanok Vonkorpon, Director-General of Thailand's Trade Policy and Strategy Office.
Vonkorpon says automotive suppliers in Thailand must become more efficient or see car companies shift their production facilities to Vietnam. Thailand currently exports about 10% of the cars and 11% of auto parts it produces to the EU.
"Thailand needs to develop skilled labourers and adopt higher technologies and innovations to add value to products and maintain competitiveness," the Director-General said.
Thailand will likely remain competitive in some areas as the EU-Vietnam agreement includes a cap on Vietnamese exports to the EU for some goods that Thailand also exports, including agricultural products such as corn, garlic, and rice. The provision is designed to minimise negative impacts on EU producers.
A similar agreement between the EU and Thailand could save Thai producers as much as US$1 billion in tariffs per year during the initial stages, according to research sponsored by Thai bank Kasikorn, and negotiations may begin later this year.
EU free trade deals are coming to ASEAN and will impact more than just economics
Under the new deal, the EU will also work with Vietnam to attract investors by taking steps to bolster regulations, law enforcement, and transparency.
But the EU's deal with Vietnam also includes commitments from Vietnam to improve its human rights record, follow through on its pledges from the Paris climate change agreement, and uphold sustainable development practices. It commits Vietnam to implementing International Labour Organisation standards and the UN Convention on Biodiversity.
Thailand's leaders would likely have to agree to similar terms if they want to secure a deal with the EU.
"We want to make sure that EU trade in this region has a positive impact so we have enshrined high standards," said EU trade commissioner Cecilia Malmstrom.
But these provisions will be difficult to enforce. Sanctions provisions that enforce compliance with the deal's trade policies don't apply to social and environmental policies.
Critics of the Vietnam deal also say that an Investor-State Dispute Settlement (ISDS) in the agreement allows foreign corporations to sue the Vietnamese government for enforcing environmental or labour standards if a company believes the regulations are infringing on their ability to do business. The deal does not include provisions to hold foreign corporations accountable for any harms committed in Vietnam.
According to Aat Pisanwanich, Director of the Centre for International Trade Studies at the University of the Thai Chamber of Commerce, Thai-EU trade will decline in coming months without a trade deal to rival the new Vietnam-EU agreement. But Thailand is preparing for trade negotiations with the EU in the second half of 2019.
Thailand is working on its own deal
According to Kasikorn, a similar agreement with the EU would give Thai producers improved access to new EU markets for electronics, processed food, and automotive parts. It would also make Thailand more attractive for investors in the tech and auto manufacturing industries.
Thailand has been excluded from the EU's Generalised System of Preferences (GSP) since 2015 after the World Bank classified it as an upper-middle-income country. Negotiations for an EU-Thailand free trade agreement to replace the trade privileges came to a halt in 2014 when a military coup brought General and now Prime Minister Prayuth Chan-ocha to power.
At the recent G20 Summit in Osaka, Chan-ocha said that the EU is allegedly willing to resume trade talks following Thailand's recent transition to a democratic government.
The EU's deal with Vietnam is only its second free trade agreement in ASEAN, following an EU-Singapore deal earlier this year. But as trade disputes between the US and China deepen, the EU has moved to negotiate free trade deals with markets around the world.
Even if manufacturers emigrate to Vietnam, Thailand may be able to focus on increasing manufacturing ties with other partners instead. Japan remains the largest source of foreign direct investment into Thailand, bringing in US$86.6 billion in 2018, or 37% of total investment.
Chinese investment is also on the rise. The Thai Board of Investment recently reported that the number of applications from Chinese businesses hoping to move production facilities to Thailand has tripled, in part due to rising costs in China.
At the same time, tech companies including HP and Microsoft are reportedly considering relocating a portion of their production from China to Thailand amid concerns about ongoing US-China trade disputes.
Thai businesses and workers in key export sectors could lose out to Vietnam in the immediate future, but an EU free trade deal of its own may not be the panacea their government believes it to be.
---