European Parliament approves Colombia trade pact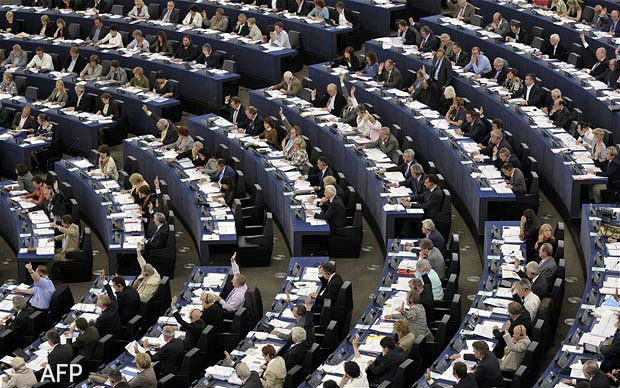 Colombia Reports | Tuesday, 11 December 2012
European Parliament approves Colombia trade pact
Adriaan Alsema
The European Parliament on Tuesday ratified a free trade agreement with Colombia and Peru despite human and labor rights concerns.
The EP's plenary chamber approved the trade deal with 486 votes in favor, 147 against and 41 abstentions.
The approved agreement will allow a further limitation of export and import tariffs on goods and services traded between the European Union and its South American trade partners.
The European Commission had already approved the pact in June.
In a response on Twitter, Colombian President Juan Manuel Santos thanked European lawmakers for "its vote of confidence and their flattering remarks about our country." According to the head of state, the pact marks the beginning of "a new era that will bring more prosperity and jobs to Colombians."
Human and labor rights organizations had objected the bill, claiming Colombia was not in compliance with international labor and human rights norms. Opponents within the EP had claimed that the pact would additionally increase the risk of illegal money flows between the world's two largest producers of cocaine and the world's second largest cocaine consumer market.
---