Fiji stops Pacific sugar exports to meet EU quota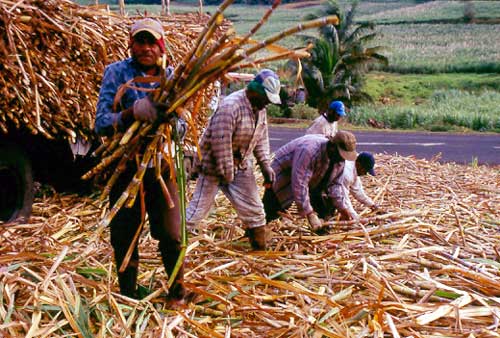 Radio Fiji | Tuesday, November 09, 2010
Fiji stops Pacific sugar exports to meet EU quota
Fiji has ceased exporting sugar to the Pacific region including New Zealand in order to meet its export quota to the United Kingdom under preferential prices of the Economic Partnership Agreement.
The Fiji Sugar Corporation says the EPA came into effect last October and under the agreement Fiji is required to deliver 190,000 metric tons of raw sugar to UK for the 2010/2011 season.
The FSC's annual report states Fiji is expected to export this entire quantity to Tate and Lyle Refinery Company in London until 2015.
The Corporation says during the 2009 season, a total of 152, 906 tons of sugar was manufactured for export to the UK under the preferential trade agreement with the EU.
This compares with 207,575 tons exported in the 2008 crushing season.
The Corporation says with the reduced crop and the need to maximize sugar exports, the FSC after reviewing sugar production has decided to cease sugar sales to the Pacific region including New Zealand.
---