Fiji was excluded from PACER plus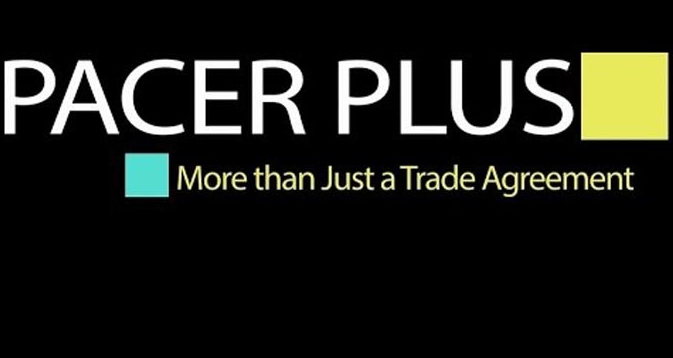 Pasifik | 24 April 2017
Fiji was excluded from PACER plus
FIJIAN Minister for Trade Faiyaz Koya said Fiji was excluded from the PACER Plus trade negotiations.
Fiji did not pull out of the PACER Plus trade negotiations. It had been excluded.
Trade Minister Faiyaz Koya expressed shock after finding out that New Zealand and Australia's media had been quoting Australian Trade Minister Steven Ciobo saying that Fiji and Papua New Guinea elected not to sign up.
Koya confirmed that his team had in fact written to the PACER Plus team to inform them that Fiji would not be at the meeting which was held on Thursday in Brisbane. It had asked if the meeting could be deferred.
This was because of prior local commitments. Fiji did not receive any response to their letter, Mr Koya said.
He said: "Fiji did not opt out of it. They excluded us. We merely informed them that we were unable to attend the meeting due to commitments at home.
"We have had discussions. There were change of stance from Australia and New Zealand that required our thorough discussions and considerations and we were in the midst of doing that.
"The meeting was organised quite abruptly, maybe at the behest of Australia and New Zealand and unfortunately because of our local commitment we could not make it that day and we had asked them to defer the meeting.
"We had not by any means opted out of PACER Plus. If they are making statements like that, it seems they have excluded us.
"They have not had the courtesy to respond to our letter sent to them about our situation of not being able to attend.
"We have not left PACER Plus. Don't you think it is rather unfair of them to do that without even informing us? There is nothing in writing from them to say that 'you are being taken out of this equation'.
The only people to take us out of this equation is ourselves and we have not taken ourselves out.
"We merely offered our suggestions in respect to the suggestions put up by them and it needed thorough discussions and thought. This is a bit of a surprise for us."
He also questioned how the negotiations can conclude without Fiji's participation.
A media release from the office of New Zealand Trade Minister Todd McClay stated: "This is a significant achievement. After eight years of negotiations, we can now focus on implementing an agreement which future-proofs our access, whilst helping develop their export economies."
His Australian counterpart, Steven Ciobo, was quoted by media confirming "both Fiji and Papua New Guinea had elected not to sign up".
"We of course collectively encourage them to come to the table," Ciobo said in Brisbane.
"It would certainly be even stronger with Fiji and PNG in it."
"Despite Fiji and PNG opting out, Ciobo said those who backed the agreement collectively felt it was the right time to push ahead and finalise it."
A formal signing of the agreement is scheduled to take place in Tonga in June.
---