Firm Comesa Trade Laws Needed, Says Veep
Times of Zambia, Zambia
Firm Comesa Trade Laws Needed, Says Veep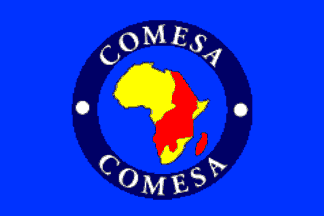 By Perpetual Sichikwenkwe
6 November 2013
Vice-President Guy Scott has said there is need to put in place a strong legal framework that will promote free and fair trade within the Common Market for Eastern and Southern Africa (COMESA).
Dr Scott said currently there was a porous way of doing business within the region where in some instances traders were able to do business illegally without anyone stopping or controlling them.
The Vice-President was speaking yesterday when he officially opened the 17th meeting of COMESA ministers of justice and attorneys general at Mulungushi International Conference Centre in Lusaka.
Dr Scott said it was clear from the happenings in border areas like that of Malawi and Zambia where traders were smuggling things from one country to another without paying tax, and that a strong legal framework was needed to regulate trade.
He, however, said the legal framework should be flexible to attract more trade among Comesa member countries.
"Some of the trading areas are so open and allow smugglers to do all sorts of things," he said.
Meanwhile, Comesa Secretary General Sindiso Ngwenya said there was need to put in place systems that would track down acts of terrorism to avoid what happened in Kenya recently.
Mr Ngwenya said this when he addressed the 13th meeting of the Comesa committee on peace and security at Mulungushi International Conference Centre under the theme 'Enhancing intra-Comesa trade through micro, small and medium enterprises' attended by Comesa member countries.
He said the region was troubled by terrorism which was now becoming a global problem, hence the need for stronger systems and mechanisms to help end the acts.
Mr Ngewnya, who called on the ministers to deliberate on a number of issues ranging from economic intergration, legal framework, peace and security, and the court of justice, thanked President Michael Sata, his Government and the people of Zambia for their continued hospitality and support to Comesa.
Zimbabwean justice minister Emmerson Mnangagwa said his delegation would visit places of interest to explore what Lusaka offered for continental business.
Zambian Justice Minister Wynter Kabimba, Attorney General Mumba Malila, and Supreme Court Judge Mervin Mwanamwambwa were among the officials in attendance.
---