Follow-up talks on PH-US free trade held in Washington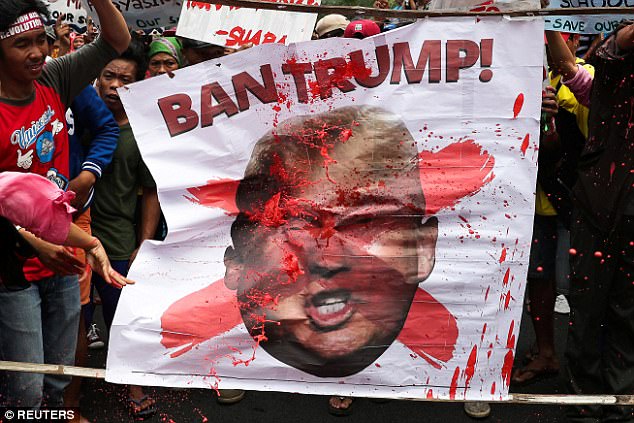 Inquirer | 1 December 2017
Follow-up talks on PH-US free trade held in Washington
A wide-ranging meeting held November 29 between trade representatives of the Philippines and the United States covered economic issues including a bilateral free trade agreement.
The Trade and Investment Framework Agreement (TIFA) meeting was a follow-up to the meeting between Presidents Rodrigo Duterte and Donald Trump in Manila.
New Philippine Ambassador to the United States Jose Manuel G. Romualdez explained that "Foreign Affairs Secretary Alan Peter Cayetano gave me explicit instructions to build on his recent visit to Washington, together with the Philippine economic managers, and to follow-up on our mutual efforts to advance the core economic interests of the Philippines and the United States."
Manila's delegation to the TIFA meeting was led by Department of Trade and Industry (DTI) Undersecretary Ceferino Rodolfo and composed of DTI Assistant Secretary Anna Maria Rosario D. Robeniol and other senior officials from DTI, Department of Agriculture, Department of Foreign Affairs, Department of Health, National Economic & Development Authority, Department of Labor, Department of Information & Communications Technology, and the Philippine Embassy in Washington, DC. Acting Assistant US Trade Representative for Southeast Asia and the Pacific Karl Ehlers led the US side.
First held in 2002, the annual TIFA meeting is a consultative mechanism between the Philippines and the United States to periodically review the status of the bilateral economic relationship.
"Building on the productive bilateral meeting of our leaders in Manila recently, we have also begun discussions on negotiating and concluding a possible bilateral free trade agreement with the United States," Undersecretary Rodolfo added.
The US is the third biggest trading partner of the Philippines in 2016 (out of 226 trading partners), and its second biggest market for exports (almost 16% of total PHL exports), and third largest investor into the country.
---