FTA between India and EFTA by early next year: Linus Von Castelmur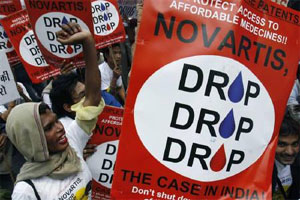 Livemint | Thu, Oct 17 2013
FTA between India and EFTA by early next year: Linus Von Castelmur
Swiss envoy says both sides are trying to seal the deal before the general election in India next year
Remya Nair
New Delhi: The free trade agreement (FTA) between India and the four-nation European Free Trade Association (EFTA) may be in place by early next year, Linus Von Castelmur, the Switzerland ambassador to India, said on Thursday, with both sides trying to seal the deal before the general election in India next year.
Switzerland, Iceland, Liechtenstein and Norway are the four nations that constitute the EFTA.
"Negotiations are going on. There is a window of opportunity before the general elections next year. The technical agreement may be concluded in the next few weeks though some complicated and tricky issues remain," Von Castelmur said at a press briefing. "We remain optimistic that the final agreement may be signed by early next year."
A free trade agreement frees up movement of goods and services by eliminating tariffs and quotas. Negotiations between the sides have been going on for more than 8 years.
---