FTA talks being accelerated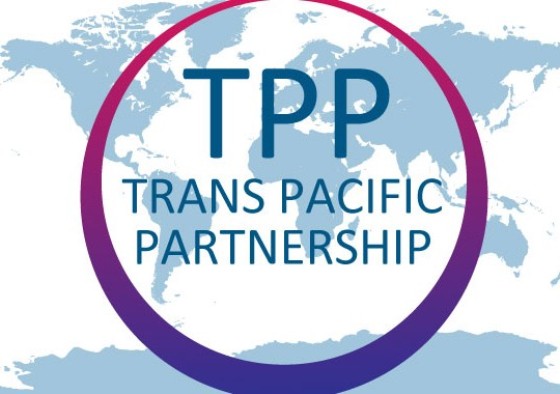 Bangkok Post, Thailand
FTA talks being accelerated
16 October 2018
By Phusadee Arunmas
Negotiators are revving up free trade talks with dialogue partners for the remaining months this year and look set to resume talks with the EU and join the Comprehensive and Progressive Agreement for Trans-Pacific Partnership (CPTPP), a newly formed bloc of 11 Pacific Rim nations excluding the US, next year.
Auramon Supthaweethum, director-general of the Trade Negotiations Department, said Thailand is scheduled to hold the third round of free trade talks with Sri Lanka on Dec 17-22.
The meeting will focus largely on jointly drafting the articles of the pact such as the sanitation standard and the exchange on goods items required for tax reduction. The two countries aim to conclude the talks in 2020.
In parallel with free trade talks, Thailand in July this year signed a memorandum of understanding (MoU) with Sri Lanka on a strategic economic partnership covering 10 sectors, with an aim to increase bilateral trade to US$1.5 billion (49 billion baht) by 2020.
The 10 sectors are an investment, infrastructure, development of the agro-industry, fisheries, gems and jewellery, tourism, SMEs, financial cooperation, packaging industries and IT sector development.
The MoU also covers other sectors of mutual economic interest. The two sides will further develop their connectivity between cities.
Sri Lanka ranks as Thailand's fourth-largest trading partner in South Asia. From 2013-17, bilateral trade averaged $491 million a year. It jumped 8.7% to $513 million last year, with Thai exports accounting for $442.3 million and imports making up the rest.
Mrs Auramon said Thailand will hold the fourth round of talks with Turkey from Dec 12-14 this year.
The two countries are being in the process of exchanging opinion on tariff reduction schedule on goods. The talks are expected to be concluded by 2019 or 2020.
Thailand and Turkey signed a declaration in Ankara in July last year to start negotiations for a free-trade agreement, setting a goal to increase bilateral trade between the two countries by 40%.
The first phase of the agreement negotiations would only cover merchandise trade while investments, services and electronic commerce will be incorporated into the free trade agreement in the next stage.
She said the 10th round of trade talks with Pakistan will be also held late this year or the first quarter of next year.
Thailand and Pakistan launched FTA talks in 2015, with an eye to penetrating Pakistan's 200-million-strong market. The country is Thailand's second-biggest trade partner in South Asia after India.
Pakistan has embraced a "Look East" policy to forge closer trade ties with Asean countries. Pakistan is also located on China's Belt and Road trade route, which could help it become a logistics centre in the region and raw materials supplier for Thai industries.
A study by the Fiscal Policy Research Institute estimated the FTA with Pakistan could boost Thai GDP growth by 0.08-0.32%, raise consumption by 0.09-0.35%, increase foreign investment in Thailand by 0.13-0.57% and lift exports by 0.10-0.41%.
Sectors expected to gain from the FTA include automotive and auto parts, leather and wood products, chemicals, rubber and plastics, tourism and health.
Mrs Auramon said Thailand is also looking forward to concluding the negotiations for the Regional Comprehensive Economic Partnership (RCEP) by the end of this year.
Deputy Commerce Minister Chutima Bunyapraphasara attended the latest round of ministerial meetings for the RCEP in Singapore on Oct 13. Negotiations for the RCEP have been ongoing since 2013.
The 16 participating countries are the 10 Asean nations, Australia, China, Japan, Korea, India and New Zealand.
Regarding the CPTPP, Mrs Auramon said Thailand will proceed with more in-depth study and hold more meetings with a group of people who are still concerned about its impact, especially on local plant varieties.
Mrs Auramon said recently a study of the benefits and impacts of joining CPTPP is likely to be finished later this year.
The department has finished public hearings held in all regions throughout the country from August to September to gather feedback from stakeholders about the CPTPP.
The department will propose the initial study and public hearings to the CPTPP working committee chaired by Commerce Minister Sontirat Sontijirawong in November.
---