Georgia discusses free trade agreement with Gulf countries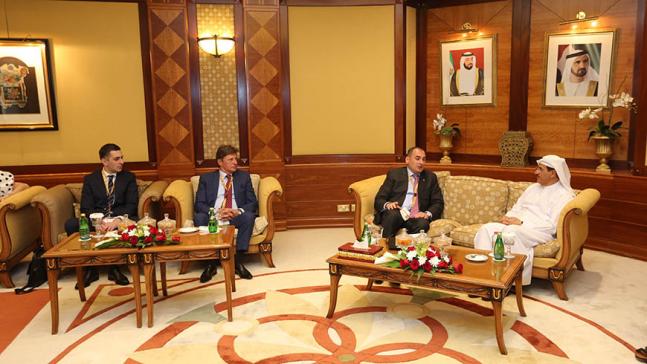 Agenda.ge | 10 April 2018
Georgia discusses free trade agreement with Gulf countries
Georgia is seeking to establish a free trade agreement with the countries of the Gulf to access their markets and facilitate increased bilateral business and trade.
Future free trade agreement with the Gulf countries was one of the main and important issues discussed at the meeting with Georgia's Economy Minister Dimitry Kumsishvili and the Minister of Economy of United Arab Emirates Sultan Bin Saeed Al Mansuri.
We have talked about the increase in trade volume between the two countries, as well as the amount of investments that comes from the United Arab Emirates", said Kumsishvili.
As of today, this figure exceeds $800 million and we hope that investments will continue in the future. The number of visitors transported by air companies - Fly Dubai and Air Arabia (which brought more than 325,000 visitors to Georgia last year), is also of utmost importance", he added.
Sultan bin Saeed Al Mansuri underlined the development of relations between the two countries in recent years.
I am fascinated and appreciate the changes that are being implemented in your country and your country's openness to attract investments", he said.
Kumsishvili is visiting the United Arab Emirates where he is meeting high officials and business society representatives.
Kumsishvili yesterday also met Sheikh Saud bin Saqr al Qassimi, ruler of the Emirate Ras Al Khaimah. The sides agreed to launch ceramic production in Georgia and in general to develop the industry in the country.
---