Georgia, Israel launch joint feasibility study on free trade agreement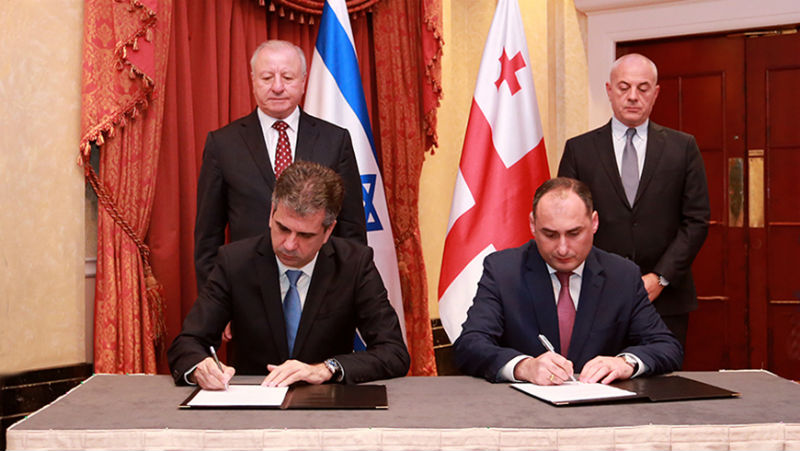 Georgia Today | 11 May 2018
Georgia, Israel launch joint feasibility study on free trade agreement
By Thea Morrison
Georgia's Vice-Premier and Economy Minister Dimitry Kumsishvili and the Minister of Economy and Industry of Israel Eli Cohen signed the declaration on launching the feasibility study on free trade agreement negotiations between Georgia and Israel.
The agreement was signed in Tbilisi on Thursday and it identifies specific investment projects and opportunities in the different sectors of the economy of Georgia for Israeli investors.
"I am sure that this process will give us a positive result and will give our country even more opportunity to create new jobs, increase our exports and deliver technological transfer from Israel," Kumsishvili stated.
According to the first Vice Prime Minister, Georgia is one of the leading countries in terms of attractive investment environment. He added that economic reforms carried out in Georgia have already brought tangible results that are well reflected in international ratings.
"We have a distinct geopolitical location on the crossroads of Europe and Asia as well as a stable and attractive business environment and an investment climate. Our goal is to make Georgia a significant contributor to building a regional economy," said Kumsishvili.
---