Ghana stands to lose US$88m revenue annually under EPA with EU says consultant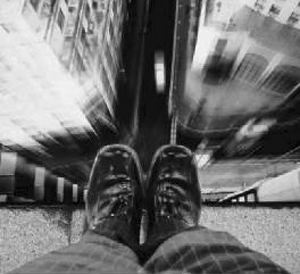 Bernama | 30 Sep 2013
Ghana stands to lose US$88 million revenue annually under EPA with EU says consultant
ACCRA, Sept 30 (BERNAMA-NNN-GNA) — Ghana will lose on average of about US$88.575 million annually if it signs onto the Economic Partnership Agreement (EPA) with the European Union, says a consultant, Osman Mensah, at a forum held to commission a report on the EPA.
The trade agreement will erode the Ghanaian government's opportunity to raise revenue from imports, and the countrcould lose US$1.12 billion in import revenue by 2022, he told the foum, which was convened here over the weekened by ActionAid-Ghana in collaboration with the General Agriculture Workers Union (GAWU) of the Ghana Trade Union Congress.
He said the research forum was to propose policy alternatives for socio-economic development for the country in relation to smallholder agriculture, food security, domestic and regional trade for a sustainable development in the agriculture sector.
He said the reason why the country initialed the EPA was the fear of losing EU market access for selected commodities.
Hoever, he noted that the EPA was likely to result in crowding out and eventually collapsing the manufacturing sector in the country, which had more than 95 per cent of its exports being primarily raw materials. "Ghanaian manufacturers cannot compete fairly in the more technologically advanced European market," he said.
Mensah said that should the country decide to opt out of the EPA, its import tariff revenue from the EU imports would decline anyway but the rate of decline would not be as steep as it would have been under the EPA regime.
He recommended that for the country to develop, it needed a strong and vibrant export sector which was efficient, diversified and not just dependent on primary commodity exports.
Looking at the country's current low productive capacity, it was not possible to fully take advantage of the free EU market access offered under the EPA without subjecting the fragile manufacturing sector to stiff competition, he said.
He called on the government to work with Ghana's fellow members in the Economic Community of West African States (Ecowas) to renegotiate as a bloc the terms of the full EPA in order to maximize the benefits of EU market access while minimizing the cost of EPA on the economy.
Kingsley Ofei-Nkansah, the General Secretary of the GAWU, said the EU iwa pushing a bad agreement down the throat of African governments, especially Ghana. He said there was nothing beneficial in the EPA to the people of Ghana but rather it was dividing the region.
"It does not make economic sense for Government to sign the EPA," he added.
---