Ghana to finalise decision on EPA by end of October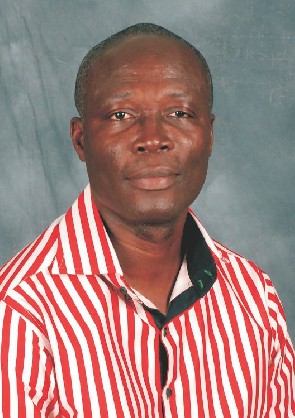 Economy Times | Monday, 9 September 2013
Ghana to finalise decision on EPA by end of October
The Government of Ghana will by end of October this year declare its stance on the European Union-Economic Partnership Agreement (EU- EPA) with barely three years down the line for the deadline of negotiation.
This was disclosed to the Economy Times in Accra by the Deputy Minister of Trade, Nii Lante Vanderpuje.
He said a special committee set up by government to determine whether Ghana should sign or not will submit their report to Cabinet for an informed decision by end of October.
He adds that government is not rushing to conclude on the agreement until the committee has presented their final report.
If Ghana signs onto the agreement, government will be committed to an overall trade and development policy which some analysts believe is not in the overall interest of the country.
In other news, the Minister of Trade, Haruna Iddrisu has stated that, Ghana's declaration will be determined largely by the ECOWAS position on the trade agreement as the sub-region is yearning for a collective agreement which will favour all member States. He pledged that the government will take a collective decision on Ghana's stance on the EPAs with Ivory Coast and Nigeria as well.
He assured that, "Ghana will not sign onto any agreement that will be inimical to our international economic interests and more importantly to the economic interest of Ghana; we need to protect our exports."
There have been several calls on government not to sign onto the Economic Partnership Agreement as the move could be an economic blunder that threatens the economic stability of Ghanaian producers.
Statistics have shown that, Ghana exports at least 40 percent of many of its agricultural related produce to the European Union; that means that some jobs are created, as well as some revenues being earned. "What I will do is to have a better appreciation of what will inform Ghana's decision and then collaborate with my Ivorian taking a decision on the Economic Partnership Agreements."
Among other things, the liberalization of trade being sought by the EU with ECOWAS means that 80 percent of goods from the EU would come to the region tariff-free which could generation for Ghana.
The Economic Partnership Agreements (EPAs) between the EU and African, Caribbean and Pacific (ACP) regions are aimed at promoting trade between the two groupings - and through trade development, sustainable growth and poverty reduction.
The EPAs set out to help ACP countries integrate into the world economy and share in the opportunities offered by globalisation.
For well over 30 years, exports from the ACP countries were given generous access to the European market. Yet, preferential access failed to boost local economies and stimulate growth in ACP countries and the proportion of EU imports
---