Gov't accuses Marsans group of 'selling' ICSID lawsuit to vulture fund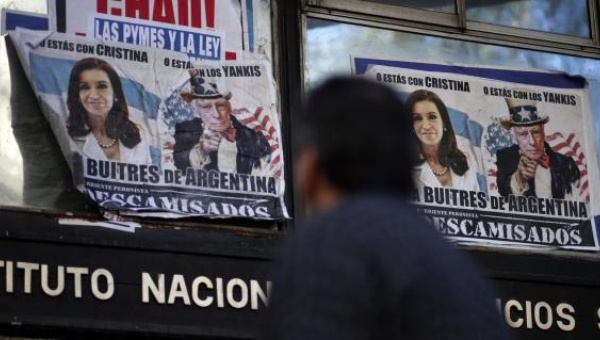 Buenos Aires Herald | 14 September 2015
Gov't accuses Marsans group of 'selling' ICSID lawsuit to vulture fund
The national government along with Procelac economic crimes bureau today filed a complaint against Spanish group Marsans for an alleged move to "sell" a lawsuit filed before the World Bank's ICSID over Aerolíneas Argentinas and Austral expropriations, to Burford Capital vulture fund.
According to reports, British Burford Capital belongs to the industry of corporate disputes and has been known in the past for buying another lawsuit filed before the ICSID on behalf of the Petersen Group.
"Litigation finance treats litigation claims as financeable assets, just like real estate or receivables. Burford's capital is used by businesses to pay legal expenses, relieve budget and P&L pressure, and monetize legal claims as the valuable assets they are. Litigation finance can also serve as an accounting tool, allowing businesses to litigate claims without impacting corporate balance sheets," its website says.
The Treasury's Attorney General Angelina Abbona, today recalled that back in 2008, president Cristina de Kirchner ordered the expropriation of Aerolíneas Argentinas and Austral, declaring air navigating an essential public service.
"However, Marsans placed a lawsuit before the ICSID saying it had suffered an unfair treatment and demanding more than 1.4 billion dollars. The reality is that Marsans is a debtor because having left Aerolíneas Argentinas under such disastrous situation, the government had to make investments," she added.
After Marsans' complaint before the ICSID, the government found out about a contract between that group, a law firm and Burford Capital vulture fund.
The lawsuit was filed by Procelac against Marsans, the vulture fund and several Argentine law firms for advising Burford.
---