Govt wants to cap Temasek, GIC joint holding in Indian companies at 10%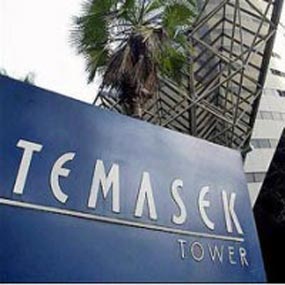 Financial Express | Tuesday, Jun 08 2010
Govt wants to cap Temasek, GIC joint holding in Indian companies at 10%
Rajat Guha
New Delhi: The government wants a change in the India-Singapore Comprehensive Economic Cooperation Agreement (Ceca), to explicitly bar the city state's investment companies Temasek and GIC from having a combined equity stake of more than 10% in any Indian listed company.
According to portfolio investment regulations stipulated by market regulator Sebi, a foreign institutional investor (FII) cannot hold more than 10% in any single Indian company. Different FIIs with a common owner are classified as an "FII group'' and are also subject to the 10% cap. GIC and Temasek have a common owner— the Singapore government—but the Ceca treats them as separate entities.
Despite Sebi regulations, the two Singaporean companies' bid to raise their individual stakes in ICICI Bank to 10% each was allowed a couple of years ago. The permission was given as an exception. The finance ministry wouldn't want a repeat of the situation, if the Singapore companies make another attempt. This is why the ministry wants to change the Ceca provision that treats GIC and Temasek as separate entities. Taking a cue from the Ceca, GIC and nine wholly-owned subsidiaries of Temasek are registered separately with Sebi as FIIs. The ministries of finance and corporate affairs feel that they should be categorised as an "FII group" under both Ceca and Sebi regulations.
An inter-ministerial discussion on the issue is set to take place shortly, said an official source. Since Ceca recognises GIC and Temasek as separate entities, they had pitched for the right to hold 10% individually in a single Indian firm. This had sparked off a controversy later, during attempts by Temasek and GIC to increase their stake in ICICI Bank to 10% each in 2007. Despite stiff opposition from the Reserve Bank on grounds that these two entities cannot hold more than 10% in an Indian bank, the proposal was approved by the finance ministry and the foreign investment promotion board (FIPB).
Under Sebi's takeover code guidelines, if the two entities increase their combined holding to 15%, they would have to make an open offer for an additional 20%.
---