Green and consumer groups voice fears over EU-US trade agreement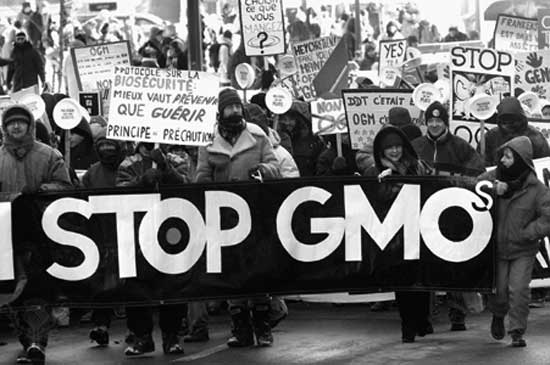 Financial Times | October 13, 2013
Green and consumer groups voice fears over EU-US trade agreement
By Shawn Donnan in London and Joshua Chaffin in Brussels
As negotiations get under way for an EU-US trade agreement, European environmental and consumer groups are mobilising to contest a pact they believe would lower standards for everything from apples to automobiles.
Tariffs on most goods traded across the Atlantic are already low, so advocates argue that the main potential achievement of any EU-US deal is a reduction in regulatory and other non-tariff barriers.
For that reason, say senior officials on both sides of the Atlantic, negotiations over the Transatlantic Trade and Investment Partnership (TTIP), as it is officially known, are likely to be incredibly complicated.
But equally complex may be selling the benefits of a deal and managing the opposition of consumer and environmental groups in Europe who have started to mobilise since the negotiations were launched this summer.
Before what last week would have been the first set of talks to be held in Brussels were called off, the green group Friends of the Earth had planned to greet negotiators with a three-metre high "Trojan horse" representing the putative deal.
From the horse, according to the group, they planned to unload "toxic contents" such as "genetically modified organisms, tar sands, hazardous chemicals and hormone-injected foods".
That sort of street theatre has greeted trade negotiations around the world for decades and EU and US officials are also bracing for the inevitable protests from French farmers and other groups with a history of battling against the lowering of trade barriers.
But the angst over the potential impact of an EU trade agreement is also coming from mainstream European groups with a traditionally less knee-jerk approach to trade agreements.
"We are not against TTIP as a consumer organisation," says Monique Goyens, the director-general of the European Consumer Organisation, which represents some 40 different national groups in Europe.
But she adds: "I would really not see the interest of US business in entering this agreement if there is not a lowering of some of the [European] standards."
That, she argues, could in some cases put the very health of European consumers at risk.
Ms Goyens, who is among those due to testify at a hearing into the impact of TTIP in the European Parliament on Monday, cites food safety in particular as an issue of concern, along with the risk to European producers of an EU-US trade deal opening the door to cheaper US products manufactured to what she calls lower American regulatory standards – a charge that US officials dispute.
Given its legal and technical complexity, trade policy tends to suffer from a communications gap with the general public. Its often insular community of practitioners is often wary of even trying to translate for the outside world.
Yet the perils of failing to do so are great – as shown by the panic created by Ross Perot's prediction in 1992 that the North American Free Trade Agreement (Nafta) would create a "giant sucking sound" of jobs out of the US, an episode officials had in mind when they named the EU-US deal.
"There is a very good reason we did not call this 'Tafta'," says João Vale de Almeida, the EU's ambassador to Washington.
The European Commission has seconded staff from its trade team to oversee communications for the pact, launched a TTIP website to inform citizens about the initiative, and discussed doing joint public events with counterparts from the US.
In a speech last week, Karel De Gucht, the EU trade commissioner, insisted that "nothing we will agree under this agreement will lower standards of protection [in Europe]".
"Removing regulatory barriers is not a race to the bottom," he said, arguing that "neither side is going to renounce the right to regulate in future to reach the level of protection that their citizens choose".
Business groups have also joined the fray. "We think that really the big value added in this agreement can be a reduction of regulatory barriers," says Eleonora Catella, a TTIP expert for BusinessEurope, the EU's biggest business lobby. But, she adds, "we don't want to lower our standards. We don't want to deregulate. That's not what we want to discuss here."
On the other side of the Atlantic the TTIP negotiations have yet to be greeted with the same vigorous opposition.
That is in part because the opposition to trade there is now focused on a Pacific Rim agreement the US is closer to concluding. But there is also a different dynamic. Unusually, some trade union officials normally critical of trade negotiations see this as an opportunity to raise standards at home and speak with envy of European environmental and labour regulations.
Still, in Europe the communications challenge is daunting. It is not easy to explain an agreement that does not yet exist to the European public – one whose contours are still uncertain and whose benefits may not be so tangible.
TTIP has been billed in sweeping geostrategic terms. Yet its nuts and bolts may ultimately be a series of deeply technical agreements thrashed out by chemicals, automotive and other regulators that smooth transatlantic commerce for the affected industries but are otherwise of little interest to the general public.
By contrast, raising alarm about watered down regulations or the possibility of genetically modified foods landing in European grocery stores is more compelling. "The scaremongering is always easier," says one diplomat.
---