Guatemala, India begin free trade agreement talks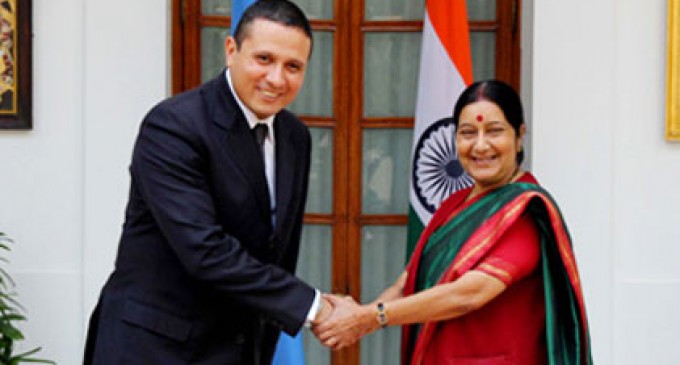 Tax News | 20 October 2014
Guatemala, India begin free trade agreement talks
by Mike Godfrey, Tax-News.com, Washington
Officials from Guatemala and India on October 15, 2014, formally agreed to begin negotiations towards a free trade agreement (FTA).
Guatemala's Minister of Foreign Affairs, Carlos Raul Morales, met with India's External Affairs Minister, Sushma Swaraj, during a two-day visit to India. The two ministers signed a partial agreement, considered to be "the little brother" to an eventual full FTA.
Morales said that a deal would improve Guatemala's access to the Indian market. According to Guatemala's Foreign Ministry, Guatemala's trade deficit with India averages USD152m per year.
In a bid to expand its treaty network, last month Guatemala added its name to a multi-party FTA with Mexico. The terms of the FTA also apply bilaterally between Mexico and Costa Rica, El Salvador, Guatemala, Honduras, and Nicaragua.
---