Hard cheese : Italy vows to scupper EU free trade deal with Canada
Toutes les versions de cet article : [English] [français]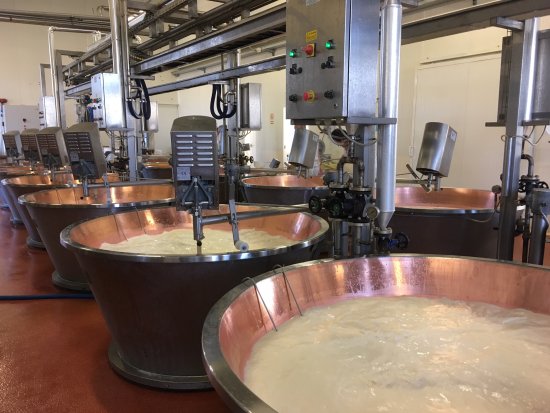 The Guardian | 13 July 2018
Hard cheese : Italy vows to scupper EU free trade deal with Canada
(Reuters) Italy will not ratify the EU's free trade agreement with Canada, the Italian deputy prime minister has said, potentially scuppering the bloc's biggest deal in years.
"Soon CETA [Comprehensive Economic and Trade Agreement] will arrive in parliament and this majority will reject it and it will not ratify it," Luigi Di Maio said at a farmers' association gathering in Rome on Friday.
"If so much as one Italian official ... continues to defend treaties like CETA, they will be removed," added Di Maio, who leads the anti-establishment Five Star Movement, which governs with the rightwing League.
The CETA accord, the first major trade agreement the EU has signed since a deal with South Korea was ratified in 2015, needs to be approved by all 28 EU member states to take full effect.
The M5S/League government, which took office on 1 June, has pledged to take a hard line to defend Italian speciality foods. The agriculture minister,Gian Marco Centinaio, attacked CETA in a newspaper interview last month.
Italy has the most food products with protected designation of origin and protected geographical indication labels in the EU.
These include Parmigiano-Reggiano cheese and Prosciutto di Parma ham. Under CETA, Canada has recognised more than 40 Italian PDO and PGI labels out of a total of 292.
CETA came into force on a provisional basis in September 2017, sweeping away tariffs on a large number of goods and widening access to Canadian beef in Europe and EU cheese and wine in Canada.
The treaty's supporters say it would increase trade between the partners by 20% and grow the EU economy by €12bn (£10.6bn) a year and Canada's by €7.8bn.
Some farm associations and critics in European states have expressed concerns about the threat of rapidly rising pork and beef imports from Canada.
Coldiretti, the association of Italian agricultural companies Di Maio was addressing, has called CETA "wrong and risky" for Italy. It says Italian food exports equivalent to €41bn last year could triple with a serious fight against international food counterfeiting.
---