Hazards ahead for TiSA talks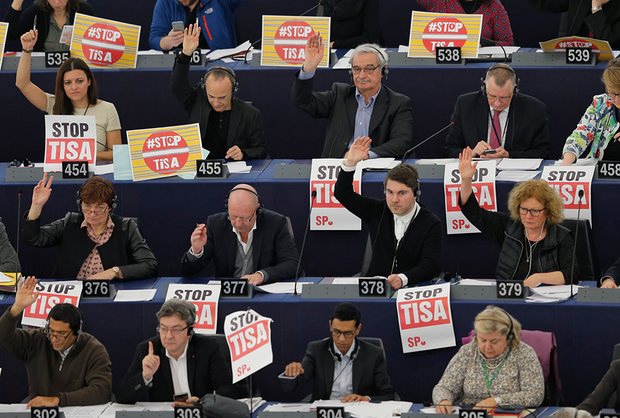 Politico | 24 October 2016
Hazards ahead for TiSA talks
The odds of the Trade in Services Agreement wrapping up by year's end have grown longer after a mini ministerial meeting in Oslo on Friday and Saturday revealed a number of issues remain far from resolved - several of which center on the European Union, for one reason or another. Two of the biggest issues remaining involve data flows and new services (or regulations on services that have not yet been invented).
On data, Jean-Luc Demarty, director-general for trade at the European Commission, told officials in Oslo that the EU had not yet consolidated its position and would need at least a month or so to consult with its members on the subject, a senior official involved in the talks told Morning Trade. The official added that the EU canceled a negotiating meeting, scheduled for this week, on free flow of data.
On new services, the EU is maintaining a position that it wants to reserve the right to apply different regulations to domestic and foreign constituents rather than afford the same treatment to all TISA partners. At the meeting, the EU delegation turned down an attempt to compromise that offered the right to regulate but not the right to discriminate between constituents, the official added, which led to a fight among members who were pressuring Europe in particular to back down.
Demarty also said TISA will be a so-called "mixed agreement," the official added, meaning that it will need approval from not only EU governments and the European Parliament but also from 38 regional and national assemblies. The process is largely to blame for the turmoil over the free trade deal being negotiated between the EU and Canada, and applying it to TISA throws further doubt on whether the deal, once completed, could ever be approved.
---