Headway in services deal unlikely at RCEP summit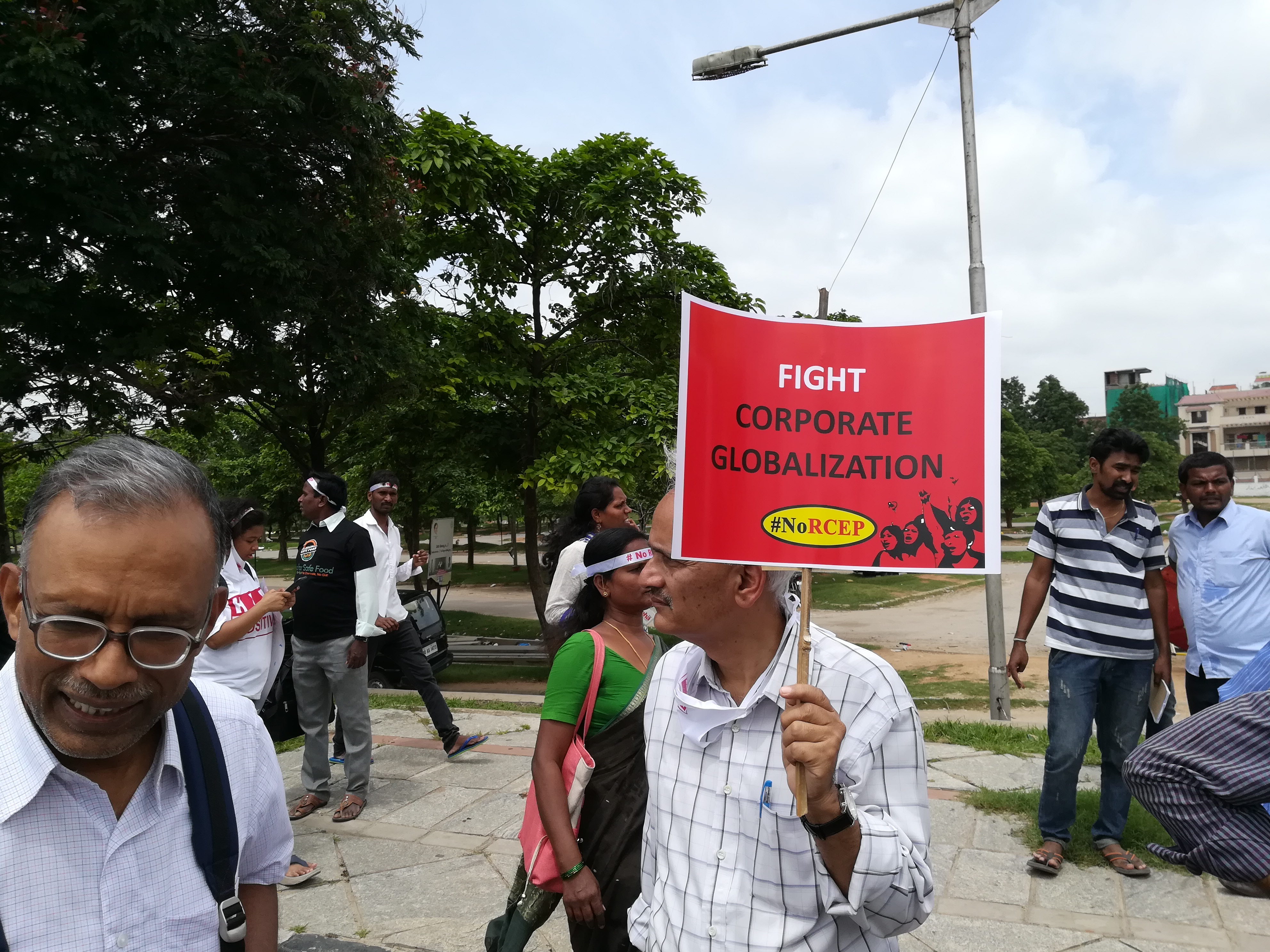 Live Mint | 12 November 2017
Headway in services deal unlikely at RCEP summit
by Asit Ranjan Mishra
As leaders of the 16 member countries of Regional Comprehensive Economic Partnership (RCEP) meet in Manila on Tuesday at the sidelines of the East Asia Summit, negotiations under the ambitious trade deal are unlikely to make much headway as India's proposal to replicate the services agreement under the Asean Australia New Zealand FTA (AANZFTA) faces opposition from member countries.
RCEP is a grouping of 10 members from the Asean grouping, plus India, China, Japan, South Korea, Australia and New Zealand. Asean stands for the Association of Southeast Asian Nations.
The grouping envisages regional economic integration, leading to the creation of the largest regional trading bloc in the world, accounting for nearly 45% of the world's population with a combined gross domestic product of $21.3 trillion.
It is for the first time that an RCEP Summit is taking place at the heads of government level to give guidance to the negotiators, though 20 RCEP rounds of negotiations at the experts level and eight ministerial meetings have been held since 2012 when negotiations started.
The Chinese ministry of commerce in a statement on 29 October after the RCEP ministerial at Inchon, South Korea said all sides continued to discuss the issues regarding goods, services, investment and rules, and developed a draft of the joint assessment report which will be handed over to the leaders.
However, a commerce ministry official speaking under condition of anonymity said Prime Minister Modi who will be representing India in the meeting is unlikely to announce any concessions from the Indian side. "He is only likely to make a statement," the official said.
"India is aiming to achieve comparable ambition in all key pillars of RCEP negotiations and seek balanced outcomes," the commerce ministry tweeted on Friday.
India is pushing for greater liberalization in services sectors, especially in easier movement of its professionals to RCEP member countries; however, most countries are resisting any ambitious deal in services under RCEP. India's proposal to make the services agreement under AANZFTA signed in 2009 as the template for RCEP has been severely opposed some members in the grouping.
"Some members feel presence of India and China in the RCEP grouping changes the dynamics and any AANZFTA-like services agreement will not be acceptable to all. But we will keep pushing for our proposal," the commerce ministry official cited earlier said.
India is in a tight spot at the RCEP negotiations due to aggressive market access demands from member countries.
While India has so far offered to eliminate tariffs on 80% of traded goods, seeking flexibility to increase or decrease this common concession by 8 percentage points, other countries are seeking to increase the tariff elimination in 92% of goods, which India finds unfeasible, given that China is part of the negotiations with whom India has a $50 billion trade deficit.
Indian industry is worried that a higher level of tariff elimination for China may lead to loss of business and competitiveness for them. India is currently proposing to offer around 72% tariff elimination to China over a 20-year period.
---