Hong Kong to sign ASEAN Free Trade Agreement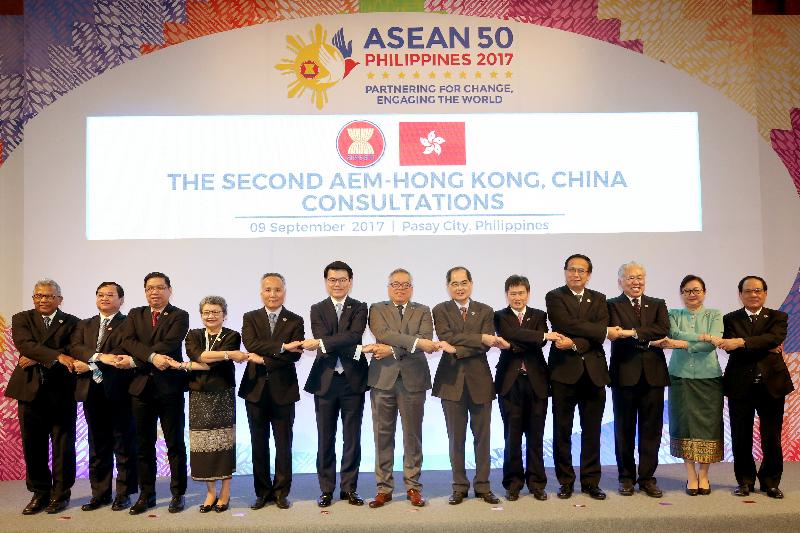 GB Times | 11 September 2017
Hong Kong to sign ASEAN Free Trade Agreement
Hong Kong has agreed to sign a Free Trade Agreement (FTA) with the Association of Southeast Asian Nations (ASEAN) in November, the state-owned Xinhua News Agency reports.
The two parties announced on Saturday that negotiations concerning the FTA, as well as a related Investment Agreement, had been concluded at the 2nd ASEAN Economic Ministers-Hong Kong, China Consultations.
Both agreements cover commitments in the fields of merchandise trade, services trade, investment, and economic and technical co-operation. Furthermore, a number of dispute settlement mechanisms have been included.
"Our economy will benefit from the FTA and the Investment Agreement, which will bring us more and better access to the ASEAN markets, create new business opportunities and further enhance trade and investment flows," said Edward Yau, secretary at the Commerce and Economic Development Bureau of Hong Kong.
According to Yau, ASEAN was Hong Kong's second largest trading partner in terms of merchandise trade last year. The association was also Hong Kong's sixth largest destination of both inward and outward direct investment in 2015.
---