India-EU FTA talks' revival likely to be delayed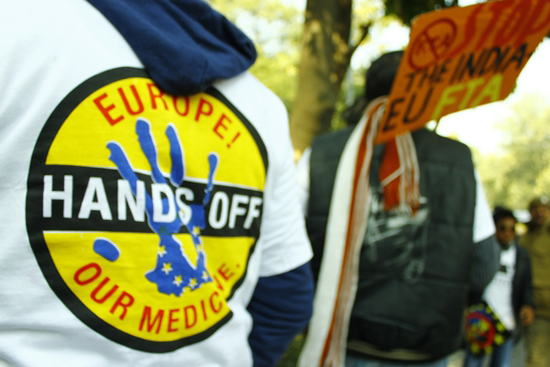 Live Mint | 1 February 2016
India-EU FTA talks' revival likely to be delayed
by Asit Ranjan Mishra
New Delhi: Demands for India to show more flexibility in the import of European automobiles, wine, cheese and legal services have delayed the prospects of a quick revival of talks on a free trade agreement (FTA) between the European Union (EU) and India. The deal's fate will now be decided after "talks about talks" between senior officials on both sides, dates for which are yet to be finalized.
Progress on the FTA has been slow. India cancelled a meeting with EU's chief trade negotiator in August last year in protest against an import ban on 700 of its generic drugs clinically tested by GVK Biosciences for alleged manipulation of clinical trials. Later, during a meeting between Prime Minister Narendra Modi and Donald Tusk, president of the European Council, in the Turkish city of Antalya in November on the margins of the G-20 meet, both sides agreed to hold a stocktaking meeting between the chief negotiators in January—before formal talks are resumed. However, in the chief trade negotiators' meeting last month, though both sides expressed interest in sealing a balanced trade deal, EU sought another meeting with the Indian commerce secretary before it takes a call on resuming the stalled trade negotiations.
"EU said before they formally agree to launch the negotiations, they would like to have another round at the secretary level. They want some amount of comfort in terms of flexibilities in automobiles, wines, cheese and legal services. We are waiting for a formal invite to the commerce secretary," a commerce ministry official said, speaking on condition of anonymity.
The official said though both sides are interested in a balanced deal, it will not be proper to say that negotiations will start soon. "We have expressed our interest. They are also positive. A final word on the future of the deal will be clear after the talks between the commerce secretaries," he added.
Growing discomfort among Indian firms about the adverse effect of existing FTAs, which have led to imports shooting up and Indian businesses becoming uncompetitive, is another reason the government is being cautious while negotiating a new trade deal.
The official said the EU's tariff levels are so low that India doesn't have any big problem. "It will not be a great loss to India if the deal does not happen. They are already our largest trade partner without a trade deal and will continue to be so. Of course, an FTA will boost a few sectors on both sides. We could gain in textiles and fisheries," he added.
Under the previous United Progressive Alliance government, India signed free trade agreements with mostly developed countries such as South Korea, Japan and the Asean (Association of South East Asian Nations) grouping. In such trade deals, India ended up giving away more market access but gained little due to the already low tariff levels in those countries. India has now decided to lay greater emphasis on services such as more work visas for its skilled professionals in partner countries. "We have told them that we need strong SPS (sanitary and phytosanitary measures) commitments to help us export to you. There is no point in getting zero point access if your SPS norms are so adverse to us that we can't export to you," the official said.
SPS measures are meant to ensure traded goods adhere to health and safety norms in the receiving country. But many developing countries such as India complain that SPS has been misused by industrialized nations as a protectionist measure. The India-EU trade deal, negotiations for which started in 2007, has also been strongly opposed by civil rights groups who claim it will impede people's access to cheaper Indian-made generic medicines in many developing and least developed countries as EU may insist on greater intellectual rights protection. "Millions of people around the world depend on affordable medicines made in India to stay alive, and they can't afford to have cumbersome trade rules stand in the way of the treatment they need," said Leena Menghaney, India head at international medical humanitarian organization Médecins Sans Frontières' access campaign.
---