India, EU to hold free trade talks next week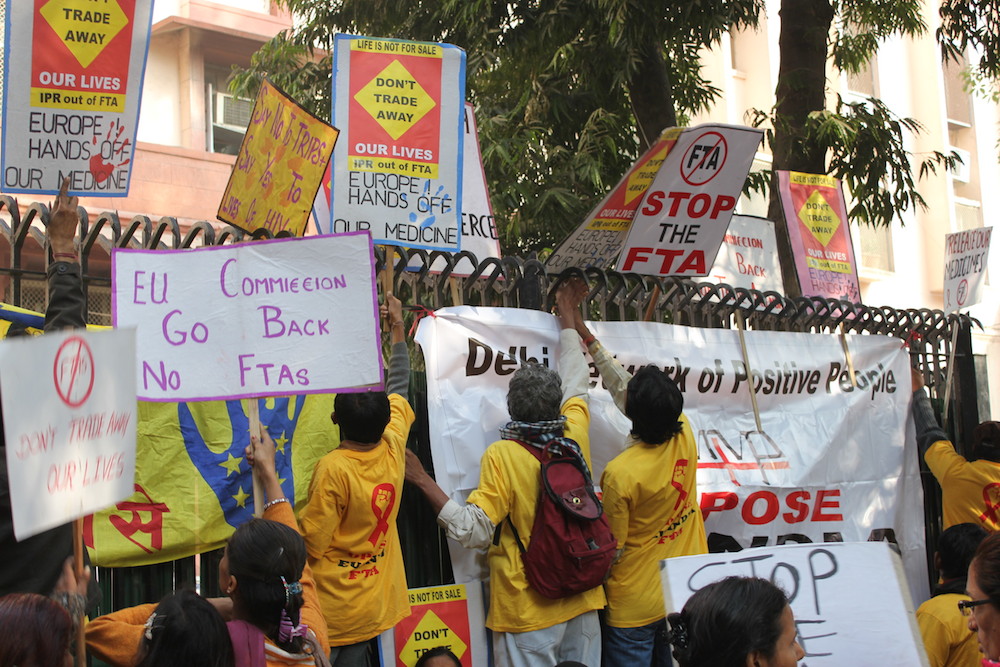 Live Mint | 9 November 2017
India, EU to hold free trade talks next week
by Asit Ranjan Mishra
After months of deadlock, India and the European Union (EU) chief trade negotiators will meet next week in New Delhi to hammer out a way forward for the long-pending free trade agreement negotiations between the two sides.
Discussions for the broad-based trade and investment agreement (BTIA), as the FTA is known, will be led by Anita Praveen, joint secretary in the Ministry of Commerce in charge of EU from the Indian side and EU chief trade negotiator for India Helena König.
Negotiations on the India-EU free trade agreement started back in 2007 and 16 rounds of talks have been held since then. The last round was held in 2013, after which negotiations were suspended. Both sides have explored restarting negotiations after the BJP government assumed power in May 2014, but uncertainties over Brexit and inflexibility on both sides have prevented resumption of formal talks.
At the 14th India-EU Summit in Delhi last month, both sides resolved to restart negotiations for BTIA. "The leaders expressed their shared commitment to strengthening the Economic Partnership between India and the EU and noted the ongoing efforts of both sides to re-engage actively towards timely relaunching negotiations for a comprehensive and mutually beneficial India-EU BTIA," the joint statement said.
"We are not restarting negotiations as yet. This is just a meeting to explore possibilities. In July, we had proposed to hold such a meeting. The EU has now responded positively," a commerce ministry official said, requesting anonymity.
On the way forward before Brexit, the official said Britain only constitutes around 15% of total trade with EU, and there may not be much problem in moving ahead with negotiations even though both sides need to recalibrate their positions.
Britain, on the other hand, is keen to have an FTA with India after Brexit and has made several overtures to India. EU is India's largest trading parter with exports at $47.2 billion in 2016-17 while exports to Britain stood at $8.5 billion during the same period.
Gulshan Sachdeva, director of the Europe Area Studies Programme at the Jawaharlal Nehru University, said it makes sense to restart trade negotiations with EU keeping Britain out of the deal. "It is now more or less clear that Britain will not be part of any European Customs Union or European Economic Area after Brexit. We need to deal with both parties separately. But both sides need to re-evaluate offers keeping mutual interests in mind," he added.
The official said India is unlikely to change its stand on a possible Bilateral Investment Treaty (BIT) between the two sides. India had unilaterally terminated BITs with most EU members earlier this year, asking them to renegotiate the treaty based on a new model BIT passed by the Cabinet in December 2015.
Rejecting a proposal by EU to suspend such termination, India proposed a toned-down version of the BTIA, which would include an investment chapter and avoid contentious issues for the time being. However, the EU didn't agree. The issue may come up for discussion again during the meeting of the two chief trade negotiators. The model BIT approved by the Cabinet excludes matters relating to taxation. Controversial clauses such as most favoured nation (MFN) have been dropped, while the scope of national treatment, and fair and equitable treatment clauses, have been considerably narrowed down in the model BIT.
---