India-European FTA talks this month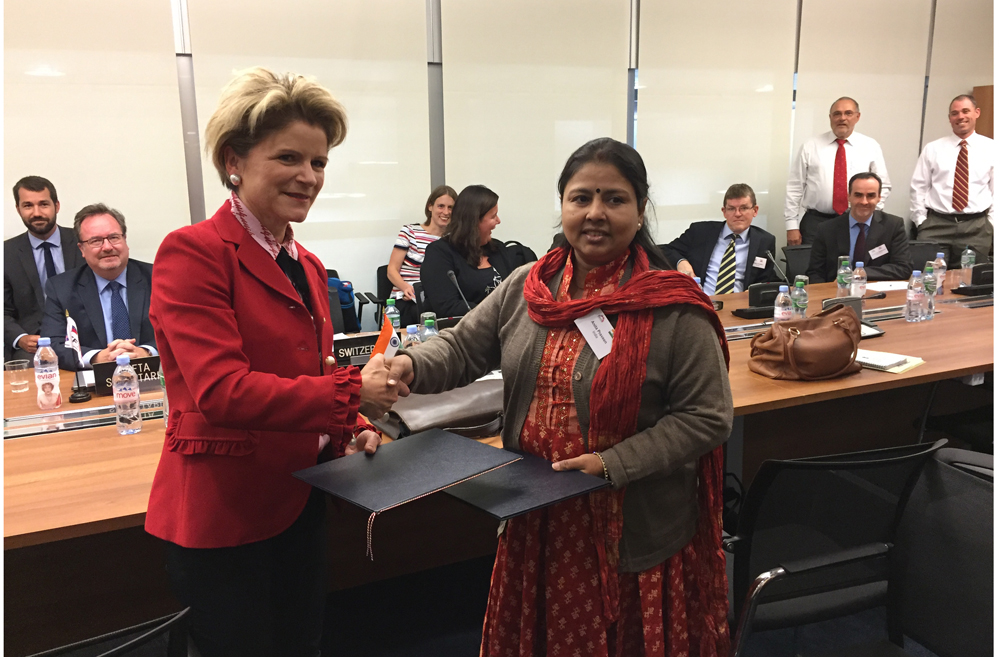 IANS - September 1, 2017
India-European FTA talks this month
India and the European Free Trade Association (EFTA) will meet this month in an attempt to conclude their long pending negotiations, Commerce Minister Nirmala Sitharaman said here on Friday.
"Together with the EFTA countries (Switzerland, Norway, Iceland, Liechtenstein), we want to go ahead with the FTA," Sitharaman said at a business session with Swiss President Doris Leuthard organised by industry chambers Ficci, CII and Assocham.
"We'll meet in September and want it (FTA) concluded for the benefit of both," she said.
She also said that India would look into "every concern" of foreign investors on intellectual property rights (IPR) and investment protection.
"Investment protection is being negotiated," the minister said.
So far, 16 rounds of negotiations have taken place, talks for which started in 2008. The two sides resumed talks on the agreement here in January after a gap of three years
The proposed agreement covers trade in goods and services, investments, trade facilitation, customs cooperation, IRPR protection and public procurement.
"We want to bring the EFTA free trade negotiations going on since 2008 to an end and we hope that this visit, and the push by Prime Minister Narendra Modi for the FTA, will help the Minister conclude the pending issues on the agreement," Leuthard said in her address.
"For India to benefit, she has to compete with other Asian countries with whom we are also negotiating. You can compete only by further opening up your economy.
"We Swiss are reliable partners of India and we would like a trade agreement and investment protection framework," the President added, noting that this year marked the 70th anniversary of Indo-Swiss cooperation.
The India-EFTA bilateral trade was worth $19 billion in 2016-17, which was lower than the trade value of $21.5 billion in 2015-16.
---