India: PM set to woo Africa with new trade deals to counter China's growing clout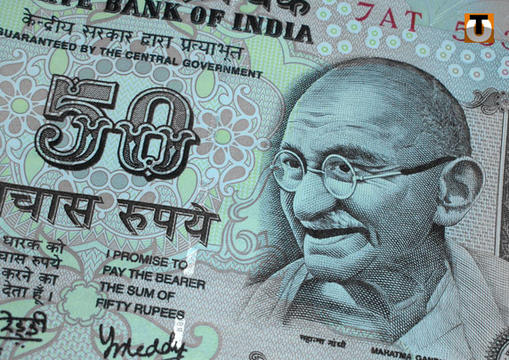 Economic Times | 19 May, 2011
Vikas Dhoot, ET Bureau
PM set to woo Africa with new trade deals to counter China's growing clout
NEW DELHI: Prime Minister Manmohan Singh will next week lay out a new multi-pronged strategy to engage Africa, a move that aims to counter China's rising clout in the continent.
The new deal for Africa will be unveiled during Singh's six-day visit starting Monday. It will include a free-trade agreement (FTA) with the 19-nation Common Market for Eastern and Southern Africa (Comesa); a fresh line of credit with no link to India's own commercial interests; and capacity-building support across sectors ranging from cotton production to diamond processing and foreign trade.
"There is a realisation that India has lost ground in Africa and the prime minister will signal a paradigm shift in our strategy," a senior commerce ministry official said. "Trade is important to boost Africa's employment and investment levels, but there will be an equal thrust on establishing institutions and building capacity to support the continent's development efforts."
While India has independent trade ties with South Africa and Egypt , its involvement with other nations has been poor.
"We will reach out to most of Africa that has not been significantly touched by our economic diplomacy in recent decades," the official said. India will announce a joint study group to explore modalities for an FTA with Comesa, which is home to half-a-billion Africans and has an annual trade basket of over $300 billion.
A similar exercise with the 16-nation Economic Community of West African States (Ecowas) will follow soon after. This would help India include most of Africa's 53 nations in its trading basket.
Africa had healthier trade ties with India vis-a-vis China till 1999. But over the past decade or so, China has been very aggressive - investing in the region to secure access to its rich mineral resources and building a trade relationship nearly twice the size of India's. India's current trade value with Africa is at $45 billion, which it aims to raise to $75 billion by 2015.
China, in contrast, is aiming for trade worth $110 billion this year itself. In 2009-10, foreign direct investment from India and China into Africa were almost equal at $1.5 billion. But almost all of India's cash went to Mauritius, a tax haven used to route investments to other geographies. To reclaim India's historic social connections with Africa, the government will now focus on working with them to effect change on the ground.
"India can't be like China, whose engagement with the continent is quite crass and imperialist," said the official. "China would build a power plant for the locals and arailway line to a mining site that would only help it extract minerals out of the place."
The commerce ministry will spearhead a special programme for the world's four poorest countries-Burkina Faso, Mali , Chad and Benin- that rely solely on cotton production. Liberal subsidies for American cotton farmers have ensured that these nations, also known as the Cotton-4, stay in a spiral of depravity. "We will actively work with them to improve their farm practices and stay involved till yields go up," said a ministry official.
Similarly, in diamond-rich Botswana, India will set up diamond-processing facilities to help the country move up the value chain in the business. Botswana is in the midst of serious labour unrest because diamond mining is perceived to have created few gains for the workforce and citizens at large.
In Uganda , an international institute of foreign trade will be set up on the lines of the Indian Institute of Foreign Trade. Apart from the obvious benefits, this is also expected to help Africans in bilateral and multilateral trade negotiations at bodies like the World Trade Organisation.
Currently, smaller African nations often rely on India and China to articulate their concerns in multilateral meetings, but their message often gets lost. In addition to an existing $1-billion line of credit to Africa, a new credit window would be opened.
"Unlike typical credit lines, this one would have no in-build linkages with India's commercial interests," the official said. India will also pursue Africa's least-developed countries to start using the dutyfree tariff preference for their products in the Indian market, which was announced by the prime minister in the first India-Africa summit in Delhi in 2008.
"Just a handful of the eligible 33 least-developed countries have signed on to utilise the duty-free market access," an official said. "We will ask the others what is holding them back and encourage them to start using the window."
---