India pushes for Comprehensive Economic Partnership with Sri Lanka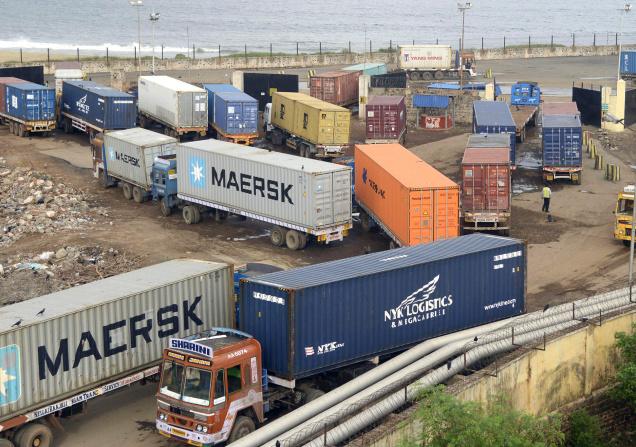 Business Standard | 13 March 2015
India pushes for Comprehensive Economic Partnership with Sri Lanka
PM Modi says India will take necessary measures to ensure Sri Lankan goods enter Indian markets smoothly
Nayanima Basu | New Delhi
Prime Minister Narendra Modi today assured Sri Lanka that it will take steps to address the concerns arising out of the two-way merchandise trade between both neighbours even as he pitched for having a Comprehensive Economic Partnership Agreement (CEPA).
Highlighting the need to expand the ongoing Free Trade Agreement (FTA) that was signed in December 1998, Modi today said India will take all necessary measures to see to it that Sri Lankan goods enter Indian markets smoothly.
"India's trade environment is becoming more open. Sri Lanka should not fall behind others in this competitive world. That is why we should conclude an ambitious Comprehensive Economic Partnership Agreement," Modi said while addressing the Sri Lankan Parliament on Friday.
Modi, who arrived in Colombo for a two-day visit, was on the last leg of his three-nation trip to the Indian Ocean nations in which he also visited Syechelles and Mauritius. He is the first Indian Prime Minister to visit Sri Lanka since 1987 when former Prime Minister Rajiv Gandhi went there.
Despite the FTA being in force for over 17 years, the trade balance continues to remain in favour of India. As a result, Sri Lanka had been reluctant on signing the CEPA although it was negotiated after 13 rounds of talks and concluded in 2008.
An FTA is only restricted to good, while a CEPA encompasses trade in goods, services and investment. The FTA with Sri Lanka had been operational since March 2000.
"We will work with you to address your concerns to boost trade and make it more balanced. India can also be a natural source of investments for exports to India and elsewhere; and to build your infrastructure. We have made good progress today. Let us also work together to harness the vast potential of the Ocean Economy," Modi said.
The matter was also raised during his meetings with Sri Lankan President Maithripala Sirisena and Prime Minister Ranil Wickremesinghe. Sri Lankan authorities have often complained about its exports facing non-tariff barriers and stringent customs rules while entering India.
India and Sri Lanka had also set up a joint study group in April 2003 to identify the sectors where bilateral trade can be enhanced.
According to a study by CII, while exporting to India, some restrictions noted by Sri Lanka were in terms of access to ports, quotas, stringent rules of origin requirements, and non-tariff barriers. The Indian tariff and non tariff barriers is cited as a major problem faced by Sri Lankan exporters.
Sri Lanka is India's major trading partner in South Asia. The bilateral trade between India and Sri Lanka in 2013-14 was $5.23 billion with Indian exports amounting to $3.98 billion and Sri Lankan exports amounting to $678 million.
India emerged as the largest trading partner in 2012 by accounting for nearly 20% of Sri Lanka's imports and 5.6% of its total exports.
Modi also asserted that India will take active participation in developing the Sri Lankan economy. He announced that a joint task force will soon be created for make Trincomalee, a city in Sri Lanka, to become a regional petroleum hub.
He said in order to meet Sri Lanka's energy needs, the Indian government will expedite the building of Sampur Coal Power project.
---