India's new stance at RCEP may benefit China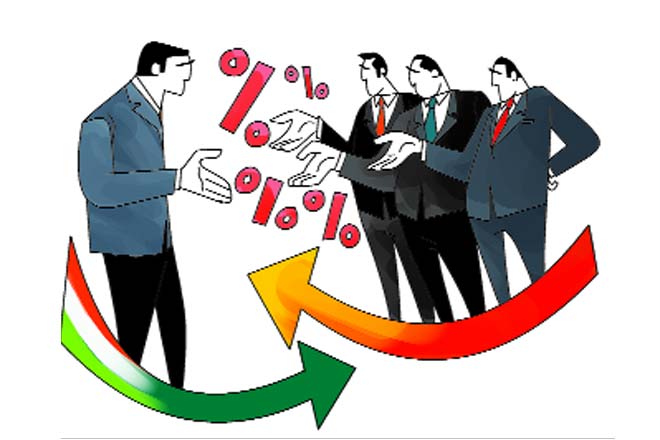 Live Mint | 9 Aug 2016
India's new stance at RCEP may benefit China
India may offer tariff reduction in a much higher number of commodities to China with whom it has a staggering $52.7 billion trade deficit
New Delhi: In a major shift in stance that may benefit China, India has agreed to provide similar tariff cuts to all Regional Comprehensive Economic Partnership agreement (RCEP) member countries with limited deviation.
India's trade minister Nirmala Sitharaman communicated the country's fresh approach at the recently concluded RCEP ministerial in Laos on 5 August.
Earlier, India proposed a three-tier tariff reduction plan, depending on whether it has a free trade agreement with the member country or not. Under the plan, it proposed 80% tariff cuts to the 10 Association of Southeast Asian Nations (Asean) countries, 65% to South Korea and Japan and finally 42.5% tariff liberalization to China, Australia and New Zealand with which it does not have free-trade agreements.
Japan has been pushing for a single-tier system to which India has now agreed.
India is now expected to offer tariff reduction in a much higher number of commodities to China with whom it has a staggering $52.7 billion trade deficit with only $9 billion of exports in 2015-16. Indian industry, especially the steel sector, has been apprehensive that China may use RCEP to try and gain more market access in India even as it remains unwilling to import more items from India.
A commerce ministry official requesting anonymity said India has shown flexibility in the negotiations at the RCEP ministerial. "The broad consensus now is that let us try and get away from the three-tier approach with limited deviation. What the limited deviation will be will depend upon the offers made by various countries that will be discussed in the next round of negotiations," the official said.
The next round will be held at Phnom Penh, Cambodia, for a week starting 10 August.
However, the official conceded that there was not much progress on the services front—India's main interest in RCEP—at the Laos ministerial.
"Other countries are not even keen to put it in writing that the trade deal will be signed as a single undertaking (that includes goods, services and investment) which India has been insisting on," he said.
India has little to gain in getting market access in goods in other countries due to its poor infrastructure and weak manufacturing base and, hence, has been insisting on easier visa regimes for its burgeoning skilled professionals.
However, a liberalization of trade in services remains a contentious issue for other member countries, with most showing reluctance to open up their labour market.
Kavaljit Singh, director of Madhyam, a Delhi-based policy research institute, described the development as "shocking" because it was India which had proposed the three-tier tariff system.
"We don't know what is the reciprocal offer India has received from other partner countries in RCEP. This will lead to severe backlash from industry. This will further undermine our 'Make In India' programme. We should rather withdraw from RCEP as India already has or it is planning to have free trade agreements with all countries except China," he added.
The official quoted earlier said India could ask for a longer phase-out period of tariffs for China, say 30 years. "If in 30 years, Indian industry cannot withstand global competition, then how long a protection period would they need," he asked.
Sitharaman informed Parliament on Monday that provisions related to evergreening of patents in the proposed RCEP were dropped after stiff opposition from India.
"The IPR (intellectual property rights) chapter of the agreement is being negotiated keeping in view our national interest as also our national legislations and various multilateral agreements on IPRs to which India is party," she added.
Ram Upendra Das, professor at the Research and Information System for Developing Countries, said he still hopes India's demands on services will be accommodated by other RCEP members. "It is very important for India to remain within RCEP as we are not part of the other two mega regional trade agreements of Trans-Pacific Partnership and Transatlantic Trade and Investment Partnership. Our stance on evergreening has already been agreed to by other member countries. India is expected to safeguard its national interest in services and investment as well," he added.
Started in May 2013, RCEP comprises the 10 economies of the Asean region (Brunei, Cambodia, Indonesia, Laos, Malaysia, Myanmar, the Philippines, Singapore, Thailand and Vietnam) and six of its free trade partners (Australia, China, India, Japan, New Zealand and South Korea).
The grouping envisages regional economic integration, leading to the creation of the largest regional trading bloc in the world, accounting for nearly 45% of the world's population with a combined gross domestic product of $21.3 trillion.
The regional economic pact aims to cover trade in goods and services, investment, economic and technical cooperation, competition and intellectual property. India's interests lie mostly in services, the removal of technical barriers to trade such as those taken under sanitary and phyto-sanitary measures, and trade in goods such as pharmaceuticals and textiles.
Asit Ranjan Mishra
---