India to rely on free trade pacts amid Doha stalemate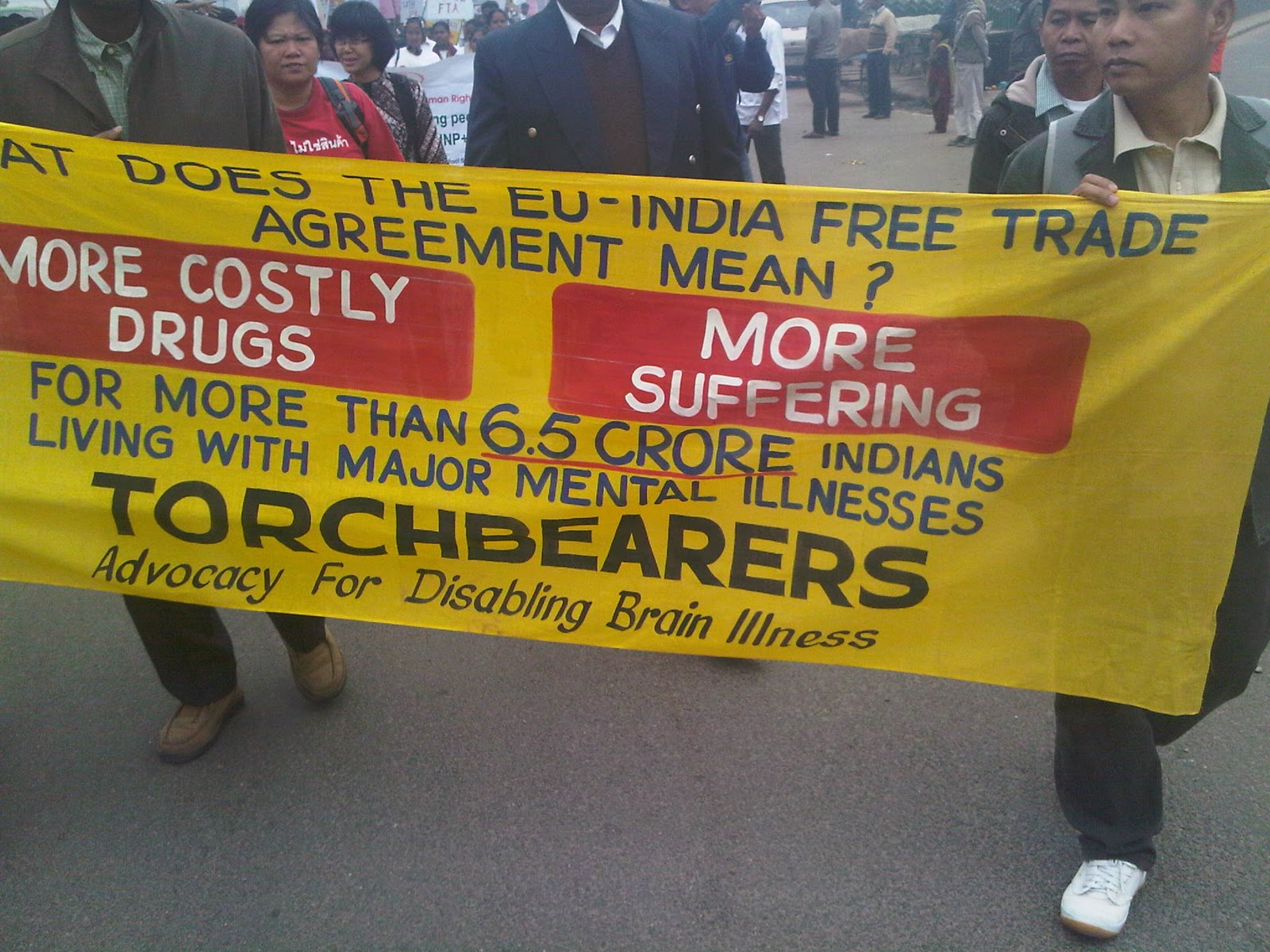 Wall Street Journal | September 13, 2011
India to rely on free trade pacts amid Doha stalemate
By PRASANTA SAHU And MUKESH JAGOTA
NEW DELHI – India will keep signing free trade pacts with regional blocs and countries to boost merchandise exports, top officials said, as the World Trade Organization's Doha round of talks remains deadlocked and economies in traditional western markets struggle to recover.
"We are doing that, we have done it and we are negotiating with many countries," Commerce Minister Anand Sharma said recently, referring to India's efforts to seal trade pacts.
India has been focusing on free trade pacts with countries in the Asia-Pacific and South America to boost exports of its gems and jewelry and engineering goods. Over the past few months, Asia's third-largest economy has signed a slew of free trade agreements with nations including Japan—a pact that promises to do away with tariffs on 94% of trade between the two countries within 10 years.
The pacts are crucial to meeting India's merchandise export target of $500 billion over the next three years. Exports totaled $245.9 billion in the fiscal year ended March 31, topping government estimates, and are targeted to reach $300 billion this fiscal year.
Exports make up about 15% of India's $1.6 trillion economy, which is poised to grow 8.2% this fiscal year, powered mostly by local consumption.
"We should sign more free trade agreements and regional trade agreements with the African, Asean and Caribbean nations," said the Federation of Indian Export Organisations, a lobby group.
The officials' comments follow WTO Director General Pascal Lamy's visit to New Delhi last week, when the South Asian nation pledged its support for a speedy conclusion of the Doha round of talks.
The Doha round began in 2001 with the aim of creating a new free trade pact that would boost global commerce. However, disputes over farm subsidies in developed countries and tariffs on industrial goods in developing ones dashed repeated attempts to forge an agreement.
India has emerged as one of the leaders of the developing countries in the Doha negotiations.
"We are very major supporters of multilateralism. But I am not going to hang on forever," Commerce Secretary Rahul Khullar said.
Leaders are striving to develop a roadmap to minimize global imbalances as some countries squabble over competitively devaluing currencies to keep their exports cheaper.
Several countries—including South Korea and the U.K.—have vowed to complete the stalled Doha round of trade talks in an effort to prevent the currency skirmishes developing into trade wars.
Write to Prasanta Sahu at prasanta.sahu@dowjones.com and Mukesh Jagota at mukesh.jagota@dowjones.com
---