India, UAE agree to enhance cooperation, increase trade by 60%
Net Indian | 3 September 2015
India, UAE agree to enhance cooperation, increase trade by 60%
India and the United Arab Emirates (UAE) today agreed to enhance their cooperation in all areas of bilateral relations and to increase their trade by 60 per cent over the next five years.
At the 11th session of their Joint Commission Meeting here, the two sides also agreed to encourage the investment institutions of the UAE to raise their investments in India, including throughthe establishment of the UAE-India Infrastructure Investment Fund, with the aim of reaching a target of $ 75 billion.
The two sides agreed to work for early establishment of the planned fund.
The meeting was co-chaired by External Affairs Minister Sushma Swaraj and UAE Foreign Minister Sheikh Abdullah bin Zayed al Nahyan.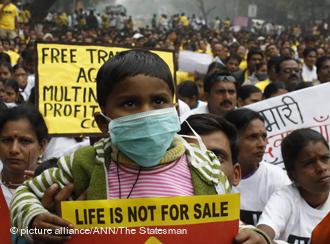 Sheikh Abdullah was accompanied on his visit by a delegation of senior officials and captains of leading UAE business houses as well as by Ms. Reem Ibrahim Al Hashimi, Minister of State in the Ministry of Foreign Affairs.
During his visit, Sheikh Abdullah called on Prime Minister Narendra Modi and also met Defence Minister Manohar Parrikar, Railways Minister Suresh Prabhu and National Security Adviser Ajit Doval.
A press release issued by the Ministry of External Affairs said India and UAE enjoyed strong bonds of friendship, which are founded on millenia-old cultrual, relgious and economic interaction between the two regions.
The two countries are among the largest trade partners for each other and have made robust investments with each other. UAE is the sixth largest source of India's oil imports and hosts a 2.6 million-strong Indian community.
The release said the Joint Commissioned discussed subjects related to trade and commerce, investments, finance and banking, energy, hydrocarbons, petrochemicals and fertilizers, defence and space, transport, civil aviation, ports & meteorology, health and agriculture, education, culture & tourism, security and combating crime, immigration, consular and Indian community related issues.
The release said the recent visit of Prime Minister Narendra Modi to the UAE had redefined the bilateral relationship and elevated it to a strategic partnership.
An India-UAE Joint Business Council was inaugurated by the two Foreign Ministers and the two sides signed memoranda of understanding (MoUs) on cooperation in the areas of Higher Education & Scientific Research; Tourism, Specifications and Measures, for cooperation between the respective Telecom Regulatory Authorities and also between the Federation of Indian Chambers of Commerce and Federation of UAE Chambers of Commerce & Industry.
In her statement at the meeting, Ms Swaraj noted that the Joint Commission was meeting after a gap of more than three years and stressed the importance of holding regular meetings.
She said that, apart from the high-level visits that had already taken place in recent times, Finance Minister Arun Jaitley and Minister of State for Commerce & Industry Nirmala Sitharaman are also due to visit the UAE soon.
"Our bilateral economic and commercial relations are not only very strong but also broad-based encompassing a range of products and services. UAE is among the largest trading partners of India. Indians have emerged as important investors within the UAE and India as an important export destination for UAE manufactured goods.
"However, given the relative size of our economies and the wide convergence of interests in many areas, the current level of trade and investments must be boosted. During the recent visit of our Prime Minister, we have agreed to increase our bilateral trade by 60% during the next five years. I am sure that the identification of new areas of trade and the signature of the Double Taxation avoidance agreement and the Bilateral Investment Protection and Promotion Agreement, will help us in achieving this goal," she said.
Ms Swaraj spoke about the investment opportunities in India and said the Government was committed to increase the ease of doing business in India and a number of initiatives including the simplification of procedures have already been taken to facilitate foreign companies' participation in India's growth story.
She noted that the Joint Security Committee had been established and had already held two meetings so far. It has provided a very useful platform for discussions on all aspects of security cooperation between our two countries, she said.
"India and UAE have emerged as strong voices against terrorism. The rejection of extremism and any link between religion and terrorism articulated by the two sides in the joint statement issued during Prime Minister Modi's visit to UAE has found resonance across the international community. Our two countries have rightly denounced and opposed terrorism in all forms and manifestations and called all states to reject and abandon the use of terrorism against other countries. We should work together for the early adoption of India's proposed Comprehensive Convention on International Terrorism at the United Nations," she said.
She urged the UAE to also consider investments in the Indian hydrocarbon sector, especially in the areas of refining and petrochemicals. There is also ample scope of deepening cooperation in the upstream and midstream petroleum sectors, she said.
"I also deeply appreciate the fact that India and United Arab Emirates have shared ideals and aspirations of global peace, security, stability and prosperity. India looks forward to intensifying our joint efforts to build on our mutual goodwill and growing synergies to further strengthen our relationship.
"United Arab Emirates is a second home, away from home in India, to over 2.6 million Indians and I take this opportunity to thank the leadership of United Arab Emirates for their vision and far-sighted policies. The Indian community in United Arab Emirates is vibrant and has also played a significant role in nurturing and further strengthening the friendly relations between the two countries," she said.
On consular issues, she requested the UAE side to share with India information about arrest or detention of any Indian national or of Indian nationals already in UAE jails. She said this would help India in taking necessary action and providing them consular services.
---