International litigator imposes $700m fine on Pakistan in rental power plants case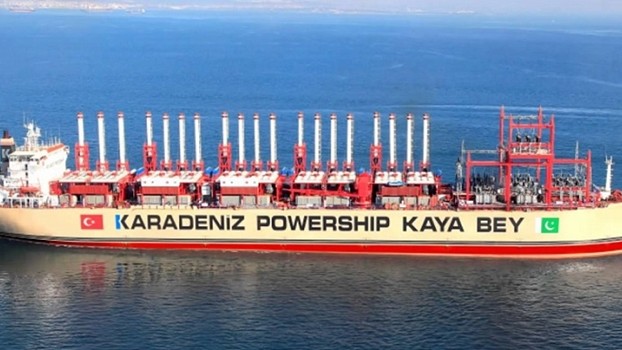 Daily Pakistan | 20 September 2017
International litigator imposes $700m fine on Pakistan in rental power plants case
by Haider Ali Sindhu
Financially-strapped Pakistan has been imposed with a staggering $700 million in a damages suit by the International Centre for Settlement of Investment Disputes (ICSID) regarding rental power plants case.
The fine would be paid to Karkey Karadeniz Elektrik Uretim AS, a Turkish company that constructs and operates rental power plants (RPPs) which moved the international juries against Pakistan.
According to the ICSID website, the award was announced on August 22 but the centre had given its verdict in March 2016 and now the tribunal has determined the amount of the award, which is around Rs74 billion.
The award was kept secret by the Pakistani government which also enlisted the help of the Turkish firm to keep the details under wraps.
Karkey had filed the damages suit against Pakistan at the ICSID in February 2013 after the Supreme Court's ruling in the Rental Power Projects case in 2012.
Karkey was awarded a $560 million contract by the former Pakistan Peoples Party government for power ship operations in Pakistan to minimize load-shedding in the country.
The initial contract was for five years. However, PPP-Patriots leader Faisal Saleh Hayat (who has now joined PPP)and the current foreign minister Khawaja Asif moved the apex court accusing the ruling elite of flouting standard procedures in the project.
In 2012-13, NAB prosecutor general KK Agha attempted to settle the issue with Karkey but the then Chief Justice Iftikhar Chaudhry staved off the settlement and warned NAB officials of strict action for such a deal, prompting Karkey to knock the door of international arbitration forum.
The punishment at the international forum follows a $630 million fine by US regulator to Habib Bank which was settled at $225 million, last week.
The streak also includes the dismissal of allegations of corruption against the Tethyan Copper Company Pty Ltd (TCC) in Reko Diq case by ICSID.
The TCC made a claim of $11.5 billion but Pakistan's rejected it. Now both federal and Balochistan governments are involved, and out of court settlement is on the cards.
Sources privy to the developments said this phase of the arbitration is laborious process for which the office of attorney general for Pakistan is defending the country.
Apart from the financial crunch, Pakistan is at loggerheads with India at the International Court of Justice regarding the spy Kulbhushan JKhadav's case who's execution was halted by the judicial wing of United Nations.
Unfortunately, Pakistan's success rate in international arbitration cases is abysmally low compared to its Asian competitor India.
"Pakistan's success rate in international arbitration cases was 2 per cent, while India's success rate was 60 per cent" said Raheel Kamran Sheikh, an executive member of the Pakistan Bar Council.
---