Israel, Colombia launch free trade deal
All the versions of this article: [English] [français]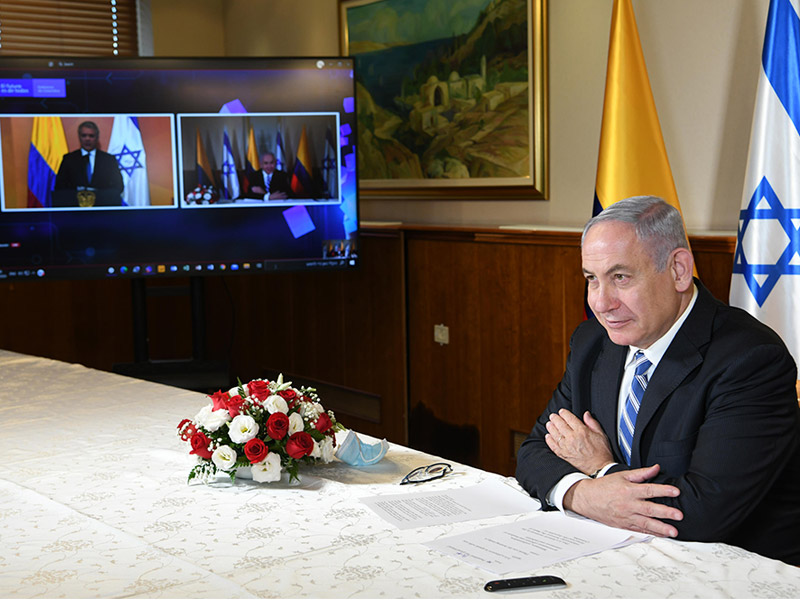 Xinhua | 11 August 2020
Israel, Colombia launch free trade deal
JERUSALEM, Aug. 10 (Xinhua) — Israel and Colombia officially launched a free trade agreement on Monday through a joint announcement during a video conference attended by leaders of the two countries.
In the video conference, Israeli Prime Minister Benjamin Netanyahu and Colombian President Ivan Duque announced the completion of the ratification of the free trade deal between the two countries.
Israel hopes the deal with Latin America's third largest economy "will create opportunities for the Israeli economy in various fields including agriculture, technology and medicine," said the Israeli Prime Minister's Office in a statement.
During the video conference, Duque also announced that Colombia would open an innovation office in Jerusalem near the Israel Innovation Authority, according to the statement by the Israeli Prime Minister's Office.
"This is a historic moment in the relationship between the State of Israel and the Republic of Colombia," Netanyahu said.
"These decisions create a platform of cooperation between us that will bring our partnership, our friendship, our brotherhood ... to new political and economic levels," he told Duque.
The Israeli-Colombian agreement was first signed in September 2013 and will become effective on Tuesday.
---