Japan, EU reaffirm goal to reach trade deal by year-end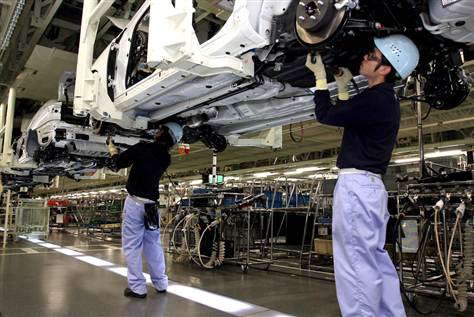 Nikkei Asian Review | 21 September 2016
Japan, EU reaffirm goal to reach trade deal by year-end
TOKYO — Japan and the European Union reaffirmed Tuesday their commitment to reach a basic framework for an economic partnership agreement by the end of the year.
The two sides hope to keep the momentum for free trade alive amid doubts over the ratification of the Trans-Pacific Partnership trade pact and negotiations for the Transatlantic Trade and Investment Partnership pact.
Japanese Economy Minister Hiroshige Seko and European Commission Vice President Jyrki Katainen met at a state guesthouse in Tokyo. Japanese Prime Minister Shinzo Abe was away for the United Nations General Assembly and unable to attend, but the Japanese government signaled its commitment to the economic partnership agreement by receiving Katainen, who is also the former prime minister of Finland, as a state guest.
"Japan is strongly prepared to conclude negotiations by the end of this year," Seko said. Katainen responded that the proposed agreement would play a key role in modernizing the European economy.
Japan and the EU will hold a plenary session in Brussels next week to pin down key topics for discussion. The two sides have held 16 rounds of negotiations so far, and have unofficially held field-specific talks as well.
They still have some differences to work out. Japan is pushing for the immediate elimination of tariffs on industrial goods, such as cars. In addition to seeking the end to duties on cheese, pork and other agricultural goods, the EU is pressing for European companies to be given more access to public procurement projects in Japan.
Both France and Germany will be holding elections next year. Japan and the EU may face long-term delays to the trade pact unless they can reach a basic agreement by the end of this year.
---