Karkey Karadeniz case: In interest alone, govt owes $5.6m a month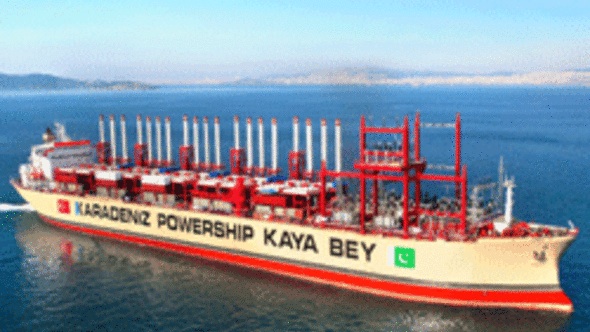 The Express Tribune | 21 September 2017
Karkey Karadeniz case: In interest alone, govt owes $5.6m a month
By Hasnaat Malik
The International Centre for Settlement of Investment Disputes (ICSID) has not only imposed a hefty fine on Pakistan but also declared that the country will be paying $5.6 million as interest per month to the Turkish company against which it lost a damages suit for not abiding by a rental power deal.
Sources revealed to The Express Tribune that according to the ICSID award, Pakistan will not only pay damages but is also bound to pay $5.6 million (Rs590 million) per month as interest to Karkey Karadeniz Elektrik Uretim AS, which was hired for providing rental power services. Pakistan will be liable to pay one month's interest on September 22 because the award was announced on August 22.
International litigation: Pakistan slapped with $700m fine in RPP case
The sources also said that the Istanbul-based company that operates rental power plants (RPPs) has already given Pakistan a seven-day notice to publicly disclose the details of the award.
Earlier, the Government of Pakistan had made a request for the details to be kept secret or it would not able to reach a settlement. Now, however, it appears that the Turkish company will publicise details of the award soon as the seven-day notice ended on Wednesday.
Independent analysts claimed that the total award would actually exceed $800 million rather than the $700 million previously suggested by government officials.
It was also learnt that Punjab Chief Minister Shehbaz Sharif, during his trip to Turkey last week, raised this issue with top Turkish officials, but no positive development was forthcoming.
"President Recep Tayyip Erdoğan also tried to intervene in the matter, but no settlement could be finalised due to the interference of the apex court, led by former chief justice Iftikhar Muhammad Chaudhry in 2013," said a senior official.
Later, the sources further informed that when the case was in progress, Karkey Karadeniz had agreed to settle the matter for only $70 million, but the Ministry of Water and Power, led by Khawaja Asif then, had rejected the offer.
They said the government has officially paid $10 million as lawyers' fees but the legal team failed to win the case. A senior official added that renowned lawyer Makhdoom Ali Khan – who has represented eight countries before the ICSID – had offered his service for free, but the government, under then attorney general Salman Aslam Butt, decided to hire Allen and Overy.
A senior official revealed that ICSID has declared that there is no evidence of corruption against the Turkish company. Likewise, the international tribunal also raised serious questions about the Supreme Court's judgment in the Rental Power Project case.
Legal experts were unanimous that superior courts should not interfere in such matters because of the profound repercussions. Foreign investors are also feeling insecure due to such controversial verdicts.
Attorney General for Pakistan Ashtar Ausaf Ali, while addressing a ceremony at the start of the new judicial year on September 11, also expressed concerns over SC judgments which have led to proceedings in international courts.
"Some of the judgments by our courts led to international proceedings that in turn awarded billions of dollars in damages to investors, and billions more are pending in claims against the state," the AGP said in his address.
"Emerging economic literature informs us that quality of judicial performance impacts economic prosperity and is a key factor in investment decisions," he said, adding, "Countries with robust judicial structures attract more investment and grow more rapidly than those with weak judicial systems."
He continued: "At a time when Pakistan is emerging from a decade of sluggish economic growth, the courts have a role to play in sustaining and encouraging the modest but increasing rate of economic growth and development.
"The world is more integrated and better connected than ever before in human history. We can no longer exist in isolation and think that our processes do not have implications for the state's standing in the international legal and economic community."
---